Hurry Up, Ad Agencies. Don't Let Immersive Pass You By.
Blend has built the largest library of premium 360° Video/VR films
Noyonika Bhaduri is CMO at Blend Media. She's gathered over 11 years of experience in global marketing, advertising technology and digital media. She has held leadership positions in Sales & Marketing across the globe with brands like Viacom 18, The Times Group, and Experian.  In this interview with VRTL, she shares her thoughts on immersive storytelling and the role of ad agencies and marketers.
Describe your career path and how it led to Blend Media?
"I studied Psychology, followed by Journalism and a Master's in Marketing at Manchester Business School. I started my career in consultancy after which I moved into sales, and finally marketing. I worked across SaaS, media, adtech and emerging tech and have leadership positions across businesses.
After building the marketing team across UK, US, EU & APAC at Media iQ Digital (a leading global analytics technology firm, ed.), as their first marketing hire, I have helped several early-stage businesses grow through sales, marketing & strategy.
At Blend, I lead sales and marketing strategy to drive growth, ensure product-market fit, and establish Blend as the leader in immersive tech solutions."

Why did they hire you? What are the goals you are expected to achieve?
"I was hired to drive growth, validate the market for immersive tech (which is quite nascent at the moment), and build out a fireworks/strategy that helps us scale quickly."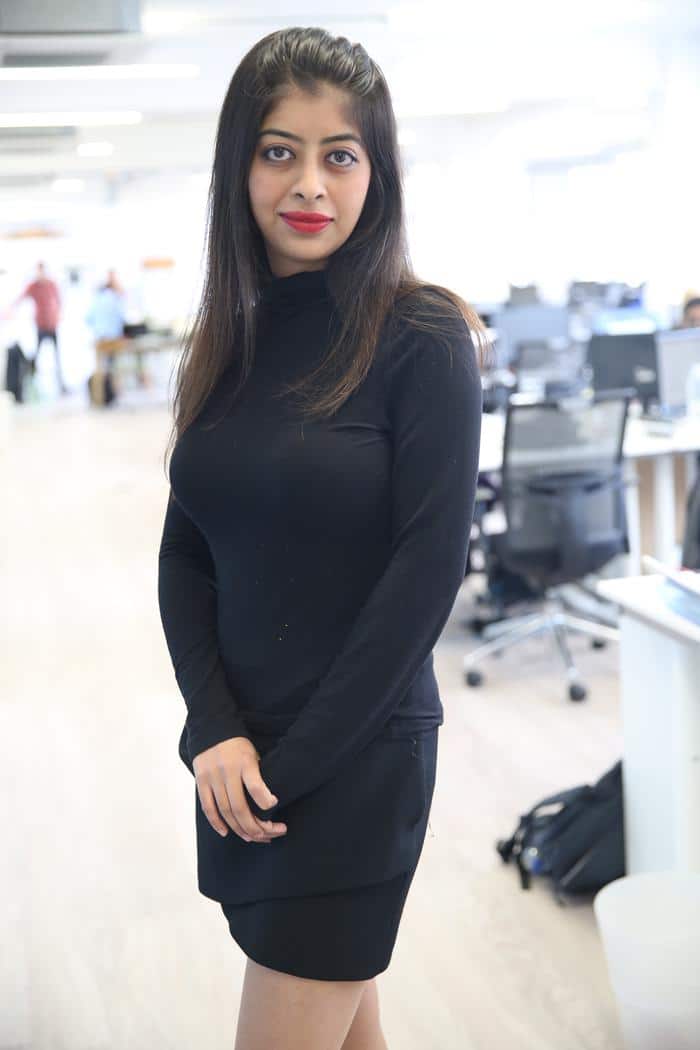 How do you want to grow the community of creators and buyers?
"Six months into the role we have established a clear strategy for testing, learning and implementing across the business. We have identified the direction we need to take as a business through market validation, and have quickly pivoted our offerings to ensure we continue to grow our client base.
On the creator side, we are constantly looking for new opportunities to help monetize their content on our platform and are in the midst of launching a new product to amplify this further."
Marketers or businesses that do not adapt will lose out once immersive becomes more mainstream—which it will.
Are you a firm believer in transmedia productions? If so, which role do you see virtual reality playing? Does Blend offers any support for creation? With what kind of productions?
"I think the very essence of transmedia is cohesive storytelling, which is a need today. With regard to VR, smart business leaders are testing and experimenting to ensure they understand how to adopt the medium. Marketers or businesses that do not adapt will lose out once immersive (whether VR, XR, etc.) becomes more mainstream—which it will.
While we have produced content for brands like L'Oréal, Macallan, Deloitte, we are also supporting immersive VR training for financial institutions and employee engagement and onboarding solutions across verticals."
How does Blend Media differ from other stock content platforms?
"Blend has the largest library (and is constantly growing) as well as the biggest creator network globally. We focus on curating the best talent in the market."
Your customers are some of the world's largest brands, corporations and publishers—including Google, Samsung, Sony, T-Mobile, Facebook, Coca-Cola, NASA, The Macallan, L'Oréal, P&G and McCann.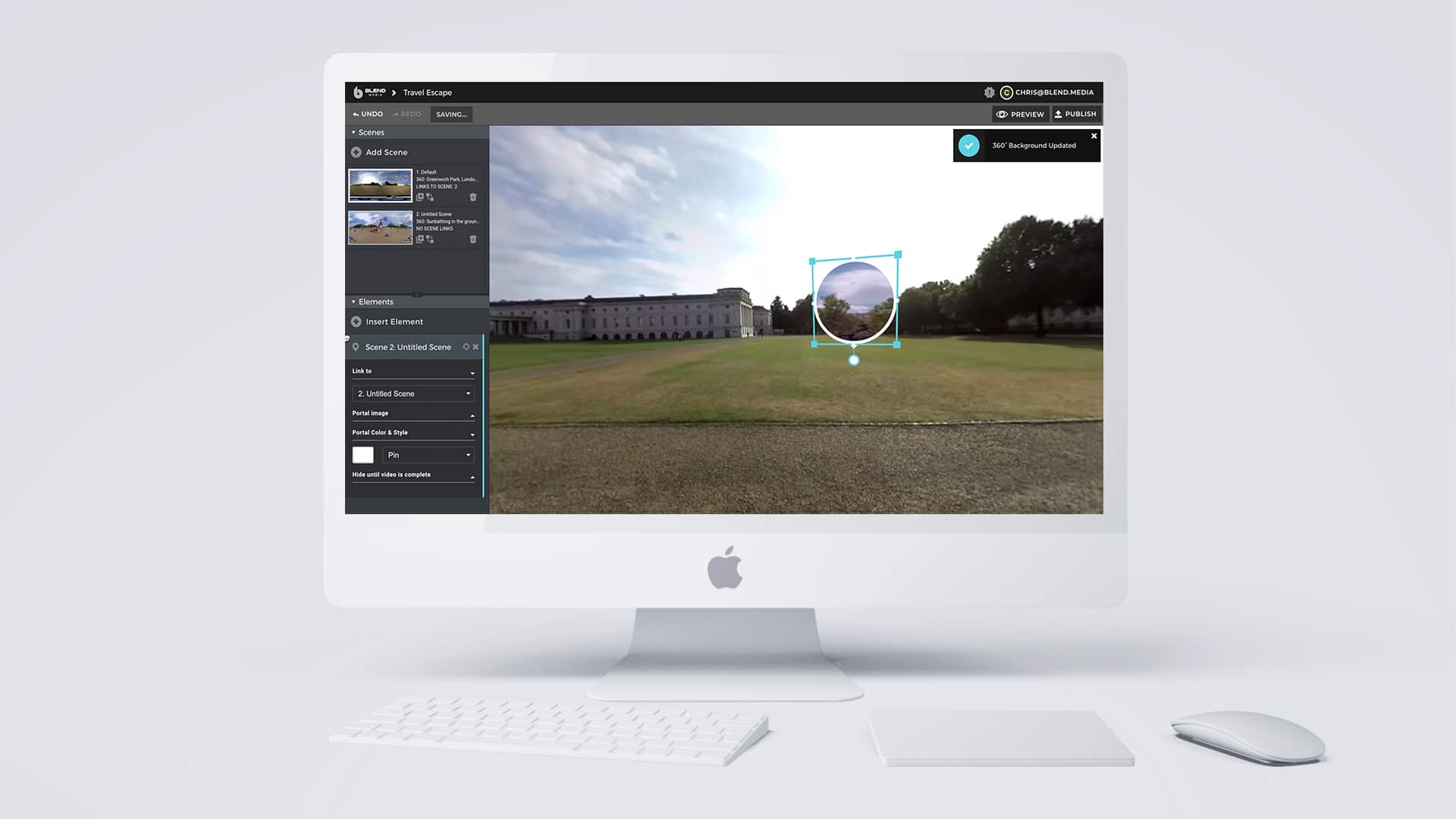 Macallan created a global campaign bringing the new distillery experience to consumers and stakeholders around the world through an array of engaging experiences and custom content.
"We have worked with some of the largest brands in the world and brands work differently with us. With Macallan, for instance, we built out the entire immersive brand experience from scratch. With L'Oreal, it was an immersive VR training for staff; with NASA, they exclusively licensed content from us. Our network has been well curated and we have a diligent way of ensuring that we work with the best in the market."
It's not easy to make money in VR these days for content creators, or you have to shoot commercial VR projects. Can creators actually make money through Blend, or how do you want to speed up this process?
"I think that is where we are able to make a difference. We actively source out VR briefs for our creator network and we focus on finding specialists who are able to deliver what is required in terms of specification and quality. We are constantly helping them monetize their work. We are also in the midst of launching a brand new product that will supercharge our efforts to provide maximum value to our creators."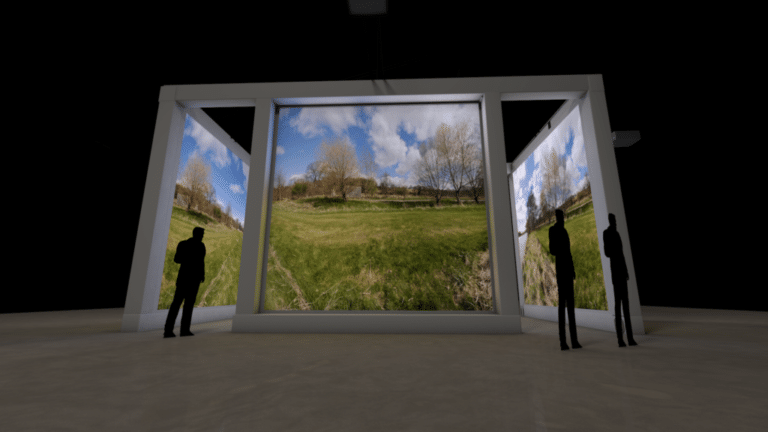 Agencies need to quickly identify how they are able activate this medium for their clients.
Since you work closely with the big agencies: when it comes to brand storytelling, what are clients looking for most of all? And what techniques do you recommend to get there?
"I think agencies are still catching up when it comes to immersive. They do need to move quicker than they are to avoid missing out on the massive opportunity that this medium offers.
We have been able to work with smart early adopters or directly with brands who use immersive as another dimension to storytelling or even as a standalone activation.
With AR and XR becoming the latest buzzwords, agencies need to quickly identify how they are able activate this medium for their clients."
What do you wish up and coming immersive storytellers would learn first?
"That there is a lot of creative opportunity to put the audience at the heart of storytelling in ways that traditional media has just not been able to do. So they should stretch the boundaries of creativity and not be restricted by what has been done or how stories have been traditionally told."
Any mistakes that you learned from and wish to share?
"Market validation is crucial to keep growing. One of the first things I did as CMO was assess the market realistically, which we had not done before. This helped us identify new business opportunities and open up our target market."
This interview has been edited for length and clarity.