Lucid: An Emotional Rollercoaster through Love and Life
Vive has just announced the release of Lucid, a new cinematic VR title. The captivating adventure by the London-based production company Breaking Fourth revolves around a mother-daughter duo. It asks the big life questions and demonstrates, almost in passing, virtuous storytelling in VR.
Astra's Journey into Her Mother's Mind
The film, which premiered at the Venice VR festival in 2018, tells the story of a young woman named Astra. Her terminally ill mother Eleanor, a famous author of children's books, lies in a coma following a serious car accident.
With the help of a new experimental technology, Astra enters Eleanor's mind to say farewell. But Astra's presence in Eleanor's consciousness triggers something unexpected: Eleanor's mind gradually comes to life.

In order to fully reconstruct Eleanor's memories and bring her back from her coma, Astra bravely decides to accompany her mother through her childhood fantasy world. What follows is a breathless ride through fragmented scenes of Eleanor's life and books.

Scriptwriting for Virtual Reality
Despite its brief runtime of just 16 minutes, the VR film is as complex as a full-length feature film. The script ran through seven iterations until completion.

Written by Islay Bell-Webb in close cooperation with the producers, it was directed by Pete Short from Australia.

Why such a serious subject? For Executive Producer and Breaking Fourth CEO and Co-Founder, David Kaskel, it was very important to quickly get across the main emotional theme to the viewer—especially in a short form under 20 minutes:

"There is already a lot of awareness of what happens towards the end of life and dementia. We were looking for what the viewers would be able to tap into quickly. Because of the complexity of VR, we also know that people can't pay as much attention to everything that's going on. People often want to explore an area visually, and they let their minds wander a little bit more."
David Kaskel founded Breaking Fourth in 2015 to explore the new possibilities that virtual reality offers to narrative content.
For us, it is important in VR to hit an emotional chord
Kaskel continues, "I think in order to have a broader market we are looking for kind of bigger themes, whether it's loss or, in some cases, violence, or intense love or longing. We are trying to think up front: How do we have a sweeping arc that will deal with this, that will take someone through that story?"
The story's narrative progresses non-chronologically–beginning in the middle of the action of the first scene. The backstory gradually comes to light (quite common for classic film)–which is still a rarity within VR. Kaskel explains:

"We wanted to get people involved very quickly and so we put them right at this moment. I also think that mystery hooks people in. You give them enough clarity to understand one thing, but also a bit of a mystery, so that they want to push forward. We thought starting right there and then, filling in the backstory, is what keeps a narrative interesting in what's going on."

Realistic situations and character development
Eleanor plays a big role in entertaining the viewers with her bubbly character and unrelenting stubbornness. In order to represent the journey through her memories as accurately as possible, the team sought the help of two neuroscientists specializing in dementia.

They assessed how realistic some of the situations were and whether specific memories could follow certain other ones. Moments of clarity alternate with gaps in memory; recognition with forgetting. The film regularly jumps between Eleanor's past and her fantasy world. Any ideas ruled as implausible by the experts were canned, says David Kaskel.

As vivid and captivating Eleanor and her memories may be, Astra remains the main character of the story. For the team, the relationship between child and parent was especially important: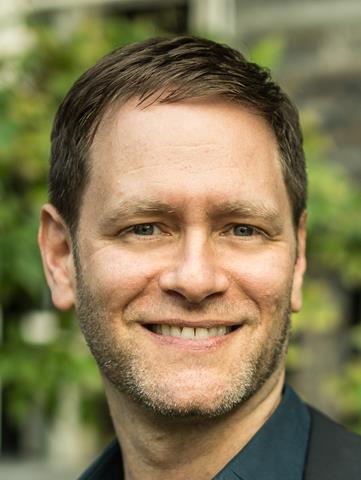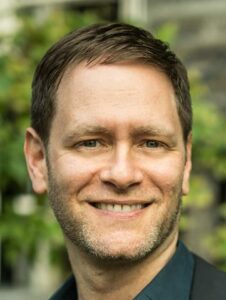 In our team, people were of different ages, in their 20s and in their 50s
 Everyone had a very different sense of what a parent's responsibility is to a child and what a child's responsibility might be to a parent. What I really wanted to get–and what I worked on with the author–is an acceptance from Astra. I thought it was her journey. She had lot of anger and I wanted her to be able to kind of come to terms and understand what it was like for her mother."

Lucid is Told in Third Person Perspective
The film is narrated entirely in third person perspective and not interactive. The viewers participate as silent spectators like in traditional film.

The Breaking Fourth team consciously decided against a first-person perspective. They wanted to show the plot and the protagonists' development as intimately as possible. David Kaskel explains, "I think first person is very hard in good storytelling. The more you move into first person and become the protagonist the more the piece turns into a game. And I have nothing against that, but I also care about the story arc. How does the character change? You can be right next to the character and feel that change from their perspective."
Lucid is released on Viveport and Viveport Subscription and costs €2.99. The room-scale VR experience is available for HTC Vive and Oculus Rift headsets.
This article by Pola Weiß first appeared in a longer version on the blog VR Geschichten.