Richard Broo: How Going Dutch Led to More
We're in the funky old-Hollywood hotel, The Culver Hotel. In between the linen tablecloths and old grandma-like furniture, uniformed waiters bring tea and fancy trays of coffee. Richard Broo points out the gloried history, "Charlie Chaplin owned the hotel for awhile." That is before he reportedly lost it in a poker game to John Wayne.
The Culver Hotel is an oddly retro setting for someone who exists in the throes of immersive with its cutting-edge technology. But Richard Broo, Founder and CEO of Wemersive, has a similar hodge-podge old-world/new-world background. An American, his academic mother brought him to the Netherlands as a young kid. He spoke Dutch his entire youth, except for his one year in Japan. Broo is European, but American or American, but European. It's hard to tell which (until he speaks Dutch with a flawless and decidedly Hollands accent) and then switches back to equally flawless good ol' American English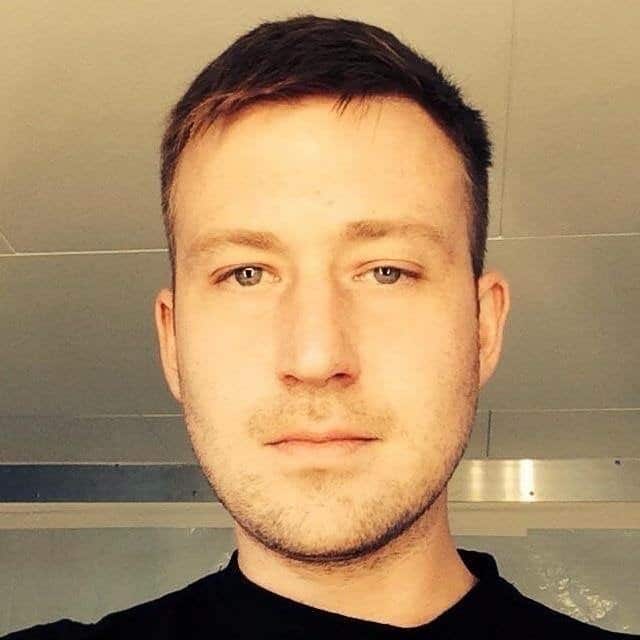 So where did he have his first encounter with immersive?  In the Netherlands? The US? It's a win for the kaaskops (cheeseheads). "Oh, we've got to go back to when I was a kid. My mom is a doctor in cognitive psychology, man/machine interface, expert in gerontechnology. So I grew up in the most insane environment with some of the world's leading doctors in psychology, psychiatry," recounts Broo. "You don't want to know what my Thanksgiving dinners were like."  He continues, "I remember meeting the Japanese professor who built the first robots that look human, the androids with facial expressions… I was probably six, seven years old and seeing this when it was just a face."
"I was exposed to all these experiments as a child, like with audio trying to find out 'How does the brain respond to this?' or 'How did things feel when you have graphic visuals and a roller pad.'"  
Broo smiles as he remembers, "I used to actually do the experiments to make pocket money to buy candy. I'd punk all the professors to give me five bucks to let me be in their test, even though they're not going to include me in their dataset. My mom banned me from doing that when I showed up with 50 bucks in candy and it disappeared in two hours. But yeah, a lot of my mom's colleagues and even her mentor worked on a lot of early VR projects in the late 70s, early 80s. So I was exposed to a lot of conversation about these kinds of technologies."
As a child, Broo turned psychology experiments into a side-business.
The front row seats to early immersive did not lead Broo to VR just yet. One of Broo's first jobs was working with a music producer–and not just any music producer, but one who worked with NSYNC, Boyz II Men, Marky Mark, among others. Broo thought of him as a mentor, "He took me in as a kid, and let me go as a man." The job sparked a keen understanding of business, work ethic and opened doors to consulting, working with labels, and negotiation. At this point Broo is working on his own, but took quite a hit in the recession. He ended up going back to school to study law and took a job at a mobile agency where he met his current cofounder, Pedro Diaz.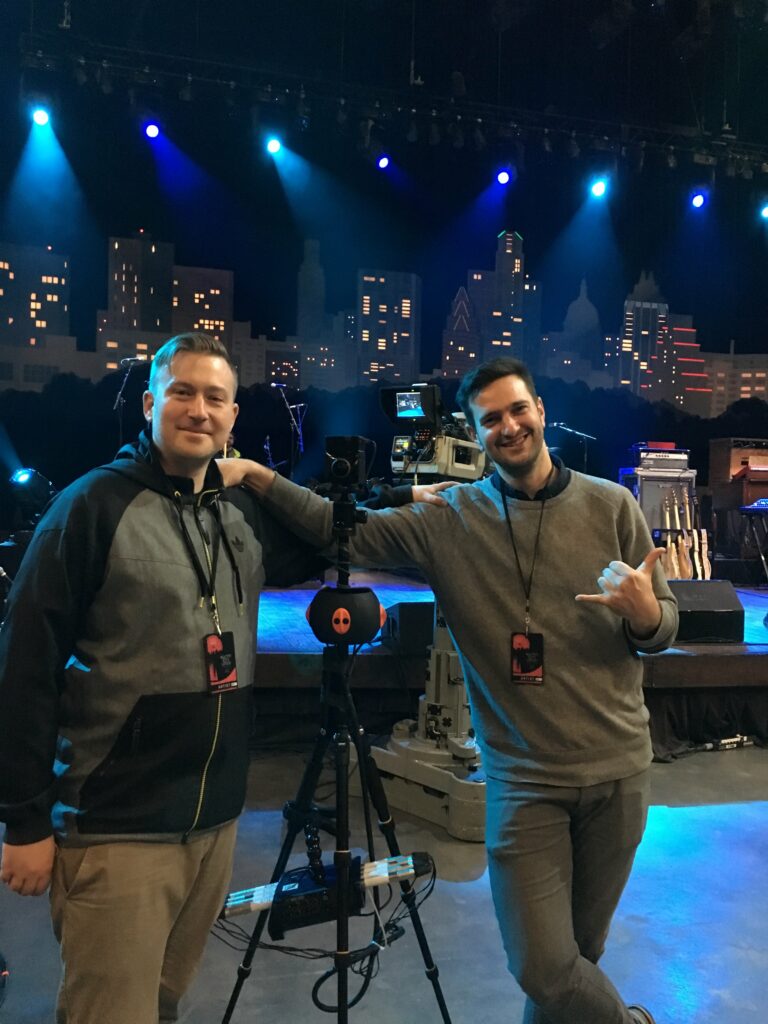 At the time, Pedro was leading all of the research and development at the agency. Together, they were the first to build the mobile 360 video players. "And we're talking 2009, 2010." Unable to do the cool things they wanted to do, they spun out as their own company in 2012.
In the beginning, they focused on ad agencies, because they knew agencies would want crazy stuff–plus they had the budgets to make it happen. Broo began to hit up his music industry connections and get some early work, including an EDM music festival outside of LA. He ended up producing the footage himself–a revelation, since he always worked with crews–and found he really liked doing it. It helped put Wemersive on a path.
In a pre-cardboard, pre-Unity world, they built almost everything from scratch. Small projects came their way and they gained some traction.
Building their own engine helped them have a superior product over time, because they had experience with mobile, and knew how to take less memory to offer better performance. Wemersive decided to first focus on VR. After two years they moved to the US, because the opportunity was just bigger. Amsterdam was great in terms of innovation, but not in terms of budgets. "You know the expression 'Going Dutch,'" says Broo with a wink.
Wemersive had Dutch origins from back in the pre-cardboard era. They decided to concentrate on VR, and moved to the US in 2012.
Wemersive won an Addy for the 'What happens in Vegas, stays in Vegas' VR campaign
Once in Las Vegas, they quickly landed an important client, and executed the VR part of the "What Happens in Vegas, Stays in Vegas" campaign for the Las Vegas Convention and Visitors Authority, eventually winning an Addy Award.
Once their LA office was up and running, Seyi Moon joined as COO. Formerly with Vrideo, but also with a  CAA/Fox Studios background. She was able to help grow out the local business, and try and keep up with the demand. At the time there was a large interest in VR. "We lost out on more money than we made, because it was so hard to grow fast," says Broo. We turned down a lot of investors, until we met Gavin O'Reilly. His investment has helped us expand our operations.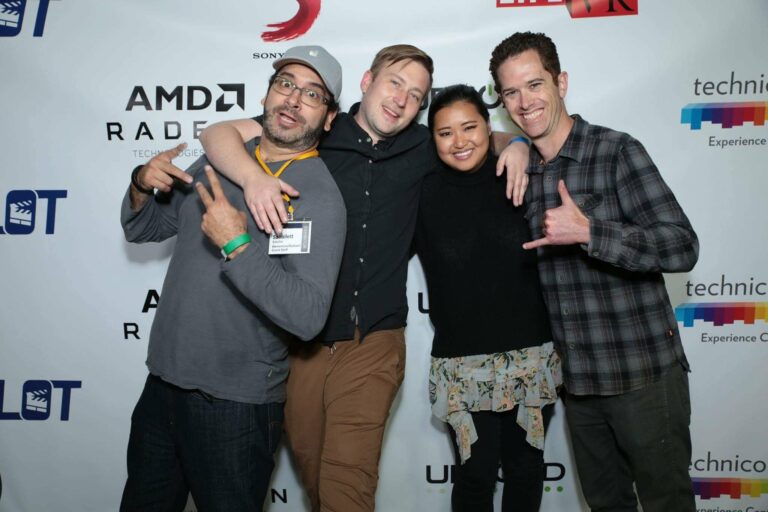 In addition to the traditional VR projects, Wemersive is now doing apps and platforms and installations, but doing streaming and optimization, too. "In fact now we are part of a three-company group that has managed to pull off the only live 360 video streaming of a horse race from the jockey's perspective."
Faulty licensing models abound, so 2018 was the year of VR culling.
Broo hopes to port that knowledge to other sports, and is also working on a proprietary distribution platform. Faulty licensing models abound, so 2018 was the year of VR culling. A lot of good companies went down, but also a lot of trolls. Everyone with no production experience did free work to gain clients but undermined the industry. "Hopefully the focus will go back to good work."
The 360° VR Professionals FB group, which Broo is admin for, comes from the International VR Photography Association. "Most people don't realize this smaller organization is where most of the original VR companies stem from," Broo explains. "We're talking Kolor which sold the GoPro with key stitching technology. VideoStitch, Immersive Media, 360 Labs, Panogs, Concept VR, Freedom 360…: It started with a group of photographers who said, 'We can do this in video.'" Broo, mentions that "You won't meet a better core group of VR professionals anywhere else."
This core group sustained Broo through a challenging time. Many people learned that late last year that Broo had actually been quite ill and in the hospital, "I had a very near miss with death."
The International VR Photography Association is responsible for the direct rise of many multiple VR companies.
Broo ended up having three surgeries and half his colon removed. "I went into the hospital being a small business owner in the US, and it's so much harder than in Europe, where we have social support and there's a safety net. This doesn't exist in the US." I went into the hospital with no insurance, looking at really what was probably in the end over $2.5 million dollars worth of medical bills. Uh, and kind of panicking because, you know, it was already a tough enough year for us [in the VR community – Ed.]. So many clients went out of business, a large account defaulted on a payment. All this happening while I was in the ICU."
Broo continues, "My COO Seyi Moon, was a rockstar, organized a fundraiser, and managed to hold the business down and updated my family.  People showed up and really helped out. It was beautiful to see how much the VR community cared. Light Sail VR and others brought books. Broo is not sure, but it might have been Thomas Hayden from 360 Labs who started the trend of sharing little stories of how the first he met Broo. People came by–even competitors–to the hospital which was on the outerskirts of Los Angeles county (read: far); everyone was so supportive.
Broo says the VR community's generosity kept him off the streets once he left the hospital after six weeks. Not only had the hospital stay played havoc with his bank account, but he had lost over sixty pounds, most his muscle, and could barely walk. Broo gets visibly emotional when he recounts how people in the VR community are still checking in on him. "Every time I'm having a business meeting somebody starts first by saying 'I heard you were in the hospital, how are you doing?'" For Broo, that is just great. "Cause you know, you can get a little jaded out there in LA with the media industry bubble, but in VR, it's been completely to the contrary."
VRTL wishes Richard Broo continued good health following his most recent surgery.
Crohn's disease is a quite serious, even fatal, disorder affecting the intestines. It's usually genetic, but in Broo's case, it came from a stomach parasite contracted in his youth.