When You Cannes Not Get Enough of XR
The six-day program added a new dimension to the Festival de Cannes. Cannes XR brought the makers and shakers of the immersive industry together with an injection of enthusiasm. Every part of the industry and a substantial number of international players was represented to explore and discuss new forms of immersive storytelling, financing and distribution opportunities. All with a focus on narrative!
Intel Studios kicked off on Tuesday highlighting the possibilities of storytelling and immersive cinema by harnessing production technologies to create a multi-sensory VR experience like Scent of a Song, a VR teaser for LeMusk by Academy Award-winner A. R. Rahman. The teaser artistically intertwined several production styles, such as glamorous film noir with war documentary images, complemented by scent and a haptic chair.  
In 2009, A.R. Rahman won two Academy Awards for his music in Slumdog Millionaire.
Speaking of chairs, there's a new kid in town in terms of immersive viewing and that baby comes from Iconic Engine. In only six months since being spun out from Digital Domain, they have already launched 50+ LBEs in China. At the CinemaCon/NAB Show in Las Vegas last month, they premiered the Holometric, a 6DoF 4D haptic chair, powered by a cloud-based CMS and premium content library. Iconic Engine is building a robust new eco-system for interactive and cinematic experiences for location-based entertainment with murmurings that this may be the distribution system the industry has been waiting for.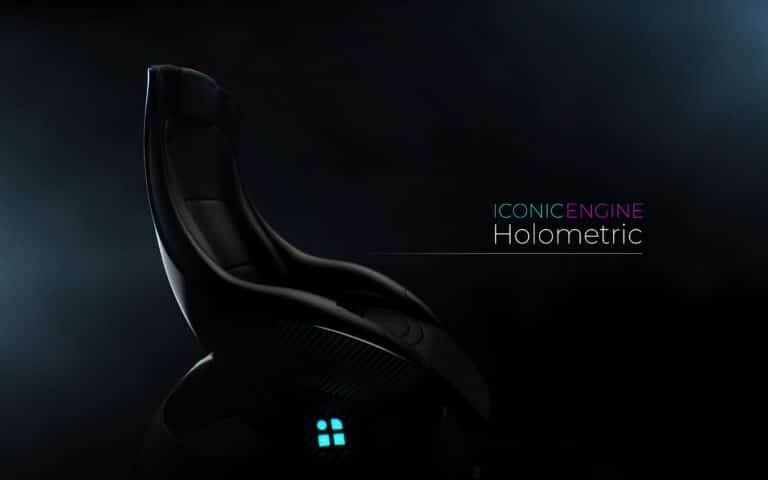 HTC was omnipresent. They took to the stage to speak about new opportunities for engagement and monetization in the XR ecosystem and hosted a showcase to present their newest productions Mr. Buddha, which launched at Tribeca earlier this spring, as well as the first episode of the Gloomy Eyes series. HTC VIVE Originals is committed to creating original content and IPs, striving to continuously explore the development of VR film, cultural entertainment, and the arts.
Gloomy eyes was a VR darling in Cannes and it was produced by Ryot, Atlas V, Vive Originals, HTC, CNC, ARTE, Rhone Alpes Cinema and 3dar
HTC VIVE was not alone. Sony Playstation also announced they are going to make a big push for VR narrative content. In the past, the only invested in content with recurring use, but they are ready to explore cinematic VR. Terrific news for the industry.
In between showing the new HP Reverb, an HMD engineered for increased comfort and pixel quality; Joanna Popper, Global Head of VR Location-Based Entertainment for HP noted how the industry is moving forward and commented that "the people attracted to this industry are all dreamers, idealists and visionaries."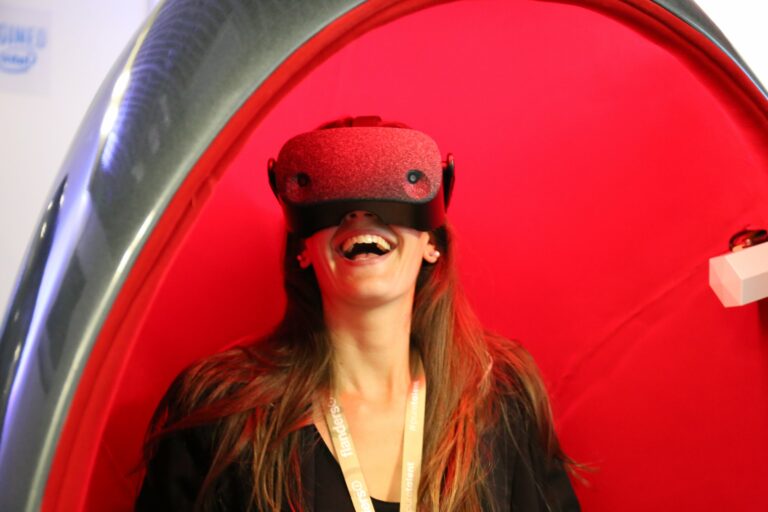 Kaleidoscope's Development Showcase, an official partner of Cannes XR, offered an opportunity for curators and industry financiers to pitch works in progress focused on LBE, 360° and AR/MR. Each showcase presentation was standing room only and the depth, breadth and diversity of the projects (and makers) was remarkable.
SpringboardVR system proved to be the virtual reality lover's best friend. Their software made it easy for Cannes XR attendees to view an array of phenomenal VR work in a few sittings. It feels like an arcade up until you put on the headset, but the ability to see all the hard-to-find stuff in one content library is worth it.  
Soon on VRTL
Joanna Popper: Global Lead for Location-Based Entertainment, HP

Amit Chopra: CEO, Iconic Engine

Eddie Lou: Festival Director, Sandbox Immersive Festival

Brad Scoggin & Will Stackable: Founders, Springboard VR

Kane Lee: Chief Content Officer, Baobab Studios

Siqi Chen: President, Sandbox VR

Diego Prilusky: GM & Chief Creative Officer, Intel Studios

Liz Rosenthal: VR Programmer, Venice Film Festival
For VRTL it was a thrill to have so many VR luminaries in the Cannes XR podcast studio.
By the way, the number one takeaway VRTL heard over and over from attendees was how helpful it was to have the community contained in a single space to interact and cross-pollinate. The singular thematic focus per day was helpful, as well. Hats off to Elie Levasseur for pulling off a fantastic first edition.
VRTL Podcasts @Cannes XR
Subscribe to our channel and you won't miss out on the conversation.