The Tribeca Film Festival brings together visionaries across industries and diverse audiences to celebrate the power of storytelling. A platform for independent filmmaking, creative expression and immersive entertainment, Tribeca supports emerging and established voices, discovers award-winning filmmakers, curates innovative and interactive experiences, and introduces new technology and ideas through panels, premieres, exhibitions, and live performances.
Founded by Robert De Niro, Jane Rosenthal and Craig Hatkoff in 2001, following the attacks on the World Trade Center, Tribeca has evolved from an annual event to spur the economic and cultural revitalization of lower Manhattan to a gathering place for filmmakers, artists, innovators, and the global creative community. Through programs that embrace storytelling in all of its expansive forms—film, TV, online work, VR/AR, and music—TFF reimagines the cinematic experience and explores how art can unite communities.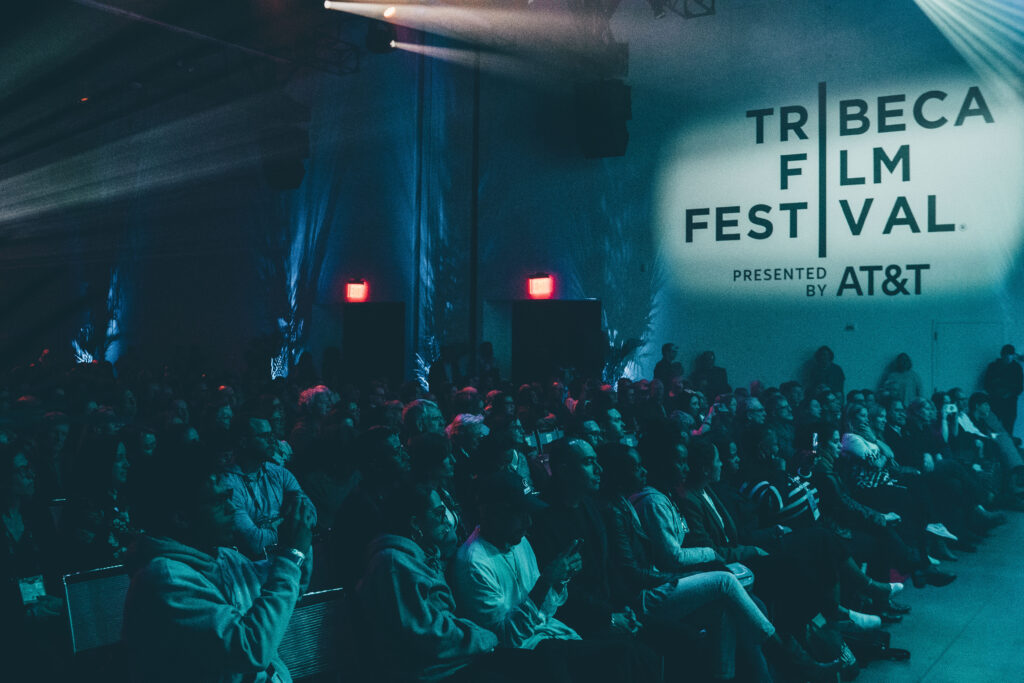 TRIBECA FILM FESTIVAL® DEBUTS TRIBECA X
NEW YORK, NY– April 3, 2019– The Tribeca Film Festival, presented by AT&T, announced today that it will debut Tribeca X: A Day of Conversations, a look at storytelling at the intersection of advertising and entertainment, during the 2019 Festival on Friday, April 26. The event will bring together industry leaders and creators from brands, agencies, and filmmaking to examine the achievements that are adventurous and distinctive in their work. Participants include keynote speaker P&G Chief Brand Officer Marc Pritchard; AT&T Communications Chief Brand Officer, Fiona Carter; Patagonia Founder Yvon Chouinard; TBWA Worldwide Chief Diversity Officer Doug Melville; President & CEO of The Ad Council Lisa Sherman; Actress/Creator Natasha Lyonne, and more. Tribeca X, sponsored by PwC, takes place during the 18th Tribeca Film Festival, which runs April 24-May 5.
The Tribeca X: A Day of Conversations program is an extension of the 4th annual Tribeca X Awards which celebrates the best artist and brand collaborations of the past year. For the first time this year, Tribeca X expands from one award to four: best feature film, short film, episodic, and VR. Also announced today are the finalists for the 2019 Tribeca X Awards representing brands such as The Carlsberg Foundation, Patagonia, PepsiCo Content Studio, AT&T, YETI, Girls Who Code, HP, The North Face, Impossible Foods/White Castle, Stand Up To Cancer/HP, and Diageo. This year, the selected finalists' work will be screened during the Festival, with VR available to experience during the Tribeca X day event at The Tribeca Festival Hub at Spring Studios.