VRTL Academy Introduces MasterpieceVR Studio Into The Classroom
VRTL Academy has teamed up with the well known VR artist Sean Rodrigo and has introduced a brand new course: Spatial Creation Design Inside Virtual Reality. Buying this course means you get an additional license to MasterpieceVR Studio.
VRTL Academy Co-Founder, Pieter Van Leugenhagen, explains the benefits: "We offer courses that help you become a leader in this rapidly developing field. Immerse yourself in the art and craftsmanship of XR content creation. Learn from experienced professionals and the VR community: our deep-dive courses teach you how to transition and provide specific skills and tools".
Over the past few years, Van Leugenhagen has helped the likes of Volvo, Barco, L'Or Espresso, New Balance, Nike, Adidas and countless others to turn virtual reality into a tangible and valuable business asset. Van Leugenhagen now bringing this experience to VRTL Academy.
Van Leugenhagen explains, "We experience the world in three dimensions, so it can be difficult to make decisions when presented solely with 2D diagrams meant to represent it.  Building out physical spaces in a digital environment allows reviewers to get a much better sense of what they're seeing and how well it meets their intended goals. Quickly prototype ideas to convey a general sense of the concept, or achieve a more fleshed-out concept that incorporates photo realistic elements and real-world settings".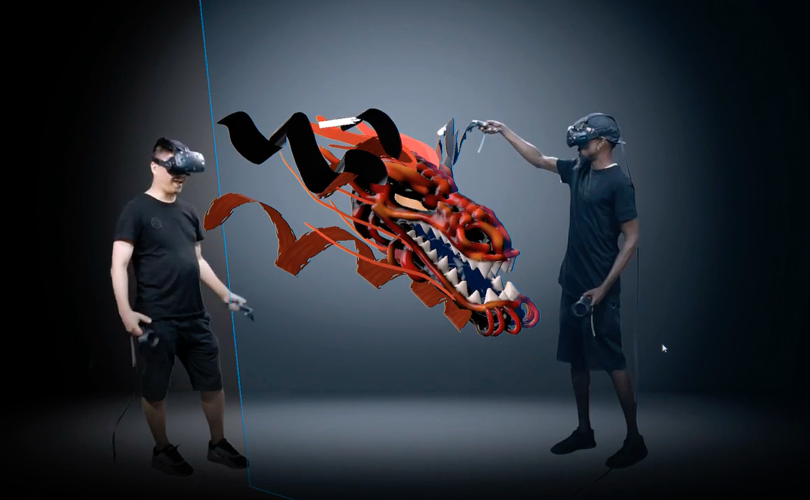 VRTL COURSE INSTRUCTOR SEAN RODRIGO
The instructor is Sean Rodrigo, a London-based Virtual Reality artist and technologist working with innovative XR technologies to achieve engaging, insightful and meaningful experiences.
Jump into the deep end and learn innovative virtual-reality tools to create 3D content
Rodrigo explains that: "The course is a really good way for professional first-time 2D or 3D creatives to jump into the deep end and learn innovative virtual-reality tools to create 3D content. Whether you are an experienced designer, art director, animator or you are completely new to the technology, this course offers a wide variety of solutions". 
Over the last 13 years, Sean Rodrigo has worked in film, television and advertising with extensive experience in technical and creative campaigns. He lecturers at St Paul's Girls in London, Royal Melbourne Institute of Technology (RMIT) in Australia, The Tate Exchange in Liverpool, the British Film Institute (BFI) and School of Visual Arts in New York (SVA). He's thrilled at the opportunity to share his knowledge.
Rodrigo expands that, "We're talking about storyboards and wire-frames. We're talking about pre-visualization and concept art. There are tips to unlock your potential audience. This is for producers, 2D and 3D creative directors and people who are technology leaders that are looking to change their current workflow."