Heading to Cannes XR? Here's What You Should Check Out
Each May, the jewel of the Côte d'Azur transforms into what is undoubtedly one of the most important and widely-publicized film festivals. Drawing hundreds of celebrities from all over the world, Festival de Cannes is now its 72nd season. The secret to its longevity has been the unwavering devotion to boosting the film industry and raising the profile of the cinematic arts. This includes an eye towards the future, et voilà, Cannes XR will showcase the best in immersive filmmaking.
WHERE STORYTELLING MEETS IMMERSIVE TECHNOLOGY
Cannes XR is a brand new six-day program at the heart of the Palais des Festivals dedicated exclusively to Extended Reality (XR). From May 14-19th, this new event will promote the finest works from a wide range of immersive technology disciplines including Virtual Reality, Augmented Reality, and Mixed Reality. The event's organizers, Cannes Marché du Film, are aiming to bring together a diverse selection of thought leaders in the XR industry including tech leaders, producers, artists, and investors.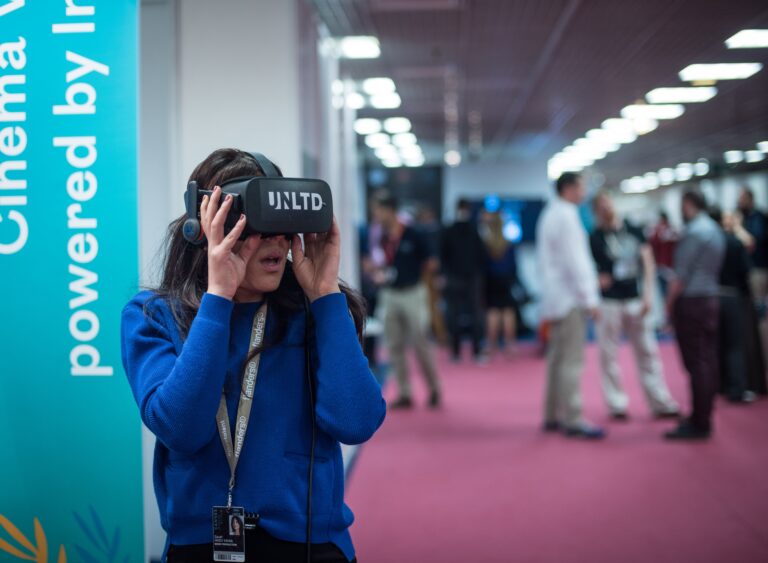 Cannes XR will feature a variety of speakers organized around a range of thematic summits. The hotly anticipated opening session, Vision from the Leaders, features Intel's Ravi Velhal as he highlights the possibilities of harnessing immersive technologies to deliver multi-sensory storytelling. Velhal will explain how Intel is helping to usher in a new paradigm of immersive cinema by developing a "data powered" entertainment landscape. Attendees will learn how leading creators, such as Hollywood Volumetric Cinema productions and LeMusk by A. R. Rahman, are pushing the boundaries of immersive cinema.
Ravi Velhal is a cinematic VR pioneer; he co-produced Le Musk, multi-sensory VR by A. R. Rahman
Another must-see speaker is Amit Chopra of Iconic Engine, who will tell about how new XR technologies are changing consumer's expectations and behavior. Chopra will share key insights from Iconic Engine's forthcoming ecosystem and how it can help artists and producers create content with unparalleled levels of holographic realism with no spatial restrictions.
Exploring the boundaries of location-based entertainment
The main goal of Cannes XR is to promote the adoption of new film technologies, and a big part of that is helping filmmakers and investors find strategies for achieving commercial and financial success. To this end, Wednesday's location-based entertainment (LBE) summit will feature a talk by SpingboardVR's Brad Scoggin about the LBE landscape. Scoggin's talk will answer many attendees' questions about how to navigate this important ecosystem. He wants to help studios understand the complexities of the emerging consumer market and offer advice for succeeding from both a design and pricing standpoint.
In 2019 almost 15,000 Location-Based Entertainment (LBE) venues worldwide will offer VR experiences for a multi-billion dollar market.
Another must-see talk during the LBE summit will be given by René Pinnell of Kaleidoscope, an official partner of Cannes XR. Pinnell will present an LBE-focused showcase of six cutting-edge XR demos, followed by a networking event where attendees can meet and speak with the creators behind the LBE-based works in progress. In addition to the scheduled summits, Cannes XR will feature a mixture of work showcases and booth-based technology highlights, where attendees can mix with presenters, speakers, and creators. Expectations are high for the Cannes XR's Springboard VR-powered Arcade, that will distribute a selection of works to a worldwide audience via the dedicated Cannes XR channel.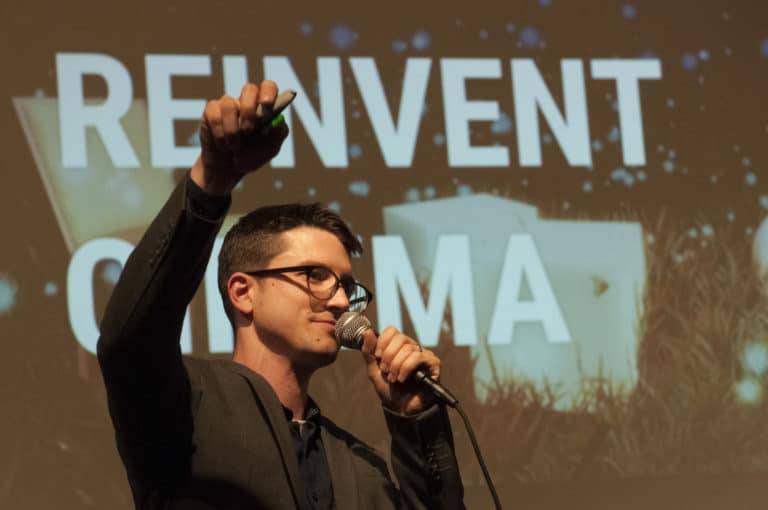 Discovering the XR ecosystem in the Far East
On Thursday, Cannes XR's East/West Summit will explore the current industry trends in the Far East. To kick things off, industry experts Jay Kim (BIFAN), Eddie Lou (Sandbox Immersive Festival) and Grace Lee (Kaohsiung Film Archive) will share their perspectives on the XR communities in China, South Korea, and Taiwan, offering international studios and investors advice on how they can co-produce content.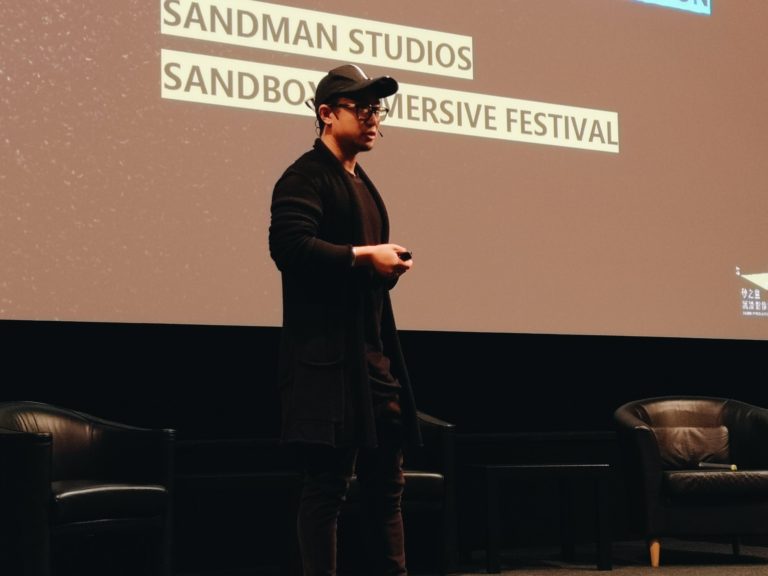 As studios, producers, and creators search for profitability, the XR ecosystem in China is difficult to ignore. The East/West Summit's most anticipated talk is the "XR Ecosystem in China." A panel of expert speakers including Eddie Lou, Jong Min Kim, Gianluigi Peronne and Jingfie Cui will offer first-hand background into China's emerging XR industry. Here, attendees will gain unique insights into the latest equipment, technology, and content that is driving the Chinese market. This talk will be essential for anyone interested in moving into the XR's latest frontier.
Head-mounted Display (HMD) sales are projected to top $1 billion in China by 2023.
Unravel the mysteries of XR financing
Winston Baker's Immersive Summit on Friday, the 17th, will see a range of renowned industry speakers including VrrOOm's Louis Cacciuttolo and Iconic Engine's Jimmy Cheng dive into strategies for producing and monetizing XR content. Executives from a range of studios including Spherica, HP, Blackthorn Media, and Baobab Studios will offer their exclusive insights into everything from pre- and post-production strategies to brand partnerships, finance opportunities, and distribution models in what is destined to be one of the highlights of the entire Cannes XR event.
René Pinnell's Kaleidescope supports projects including the first-ever seven figure deal for VR
Later in the day, René Pinnell will address the monumental challenge of raising money for original XR art and entertainment products during his talk, "New Model for Funding Art and Entertainment projects." Pinnell plans to dive into the complexities of private investments, grants, tax breaks, and debt instruments that those in the emerging XR industry are using to finance their projects before unveiling Kaleidoscope's plans to introduce a new investment model that offers greater transparency to the process of financing projects.
Come and join the Cannes XR experience!
Against a backdrop of sunshine and palm trees, Cannes XR is where storytelling meets immersive tech and promises to be this year's must-attend event for everyone in the XR industry. This one-of-a-kind program will bring together an assortment of industry leaders to share their vision for the future of the industry. Featuring a world-class line-up of prominent speakers, Cannes XR will explore cutting-edge issues designed to address the needs of everyone in the XR entertainment industry. Don't miss your chance to experience Cannes XR!