Cooling Down to Warm Up for VR at SXSW
Say "Austin" and one immediately imagines hot sun, icy cold bottles of Topo Chico and hanging out next to a taco truck. Well, that's mostly true. When you say "Austin," most people think of four-letters: SXSW.  
But it is a fall day in the capital city of Texas with sun nowhere to be seen, and no one standing outside in blustery weather, even for tacos.
Fortunately, Austin is Austin and SXSW shows up. Blake Kammerdiener, VR Programmer, stops by Merit Coffee to talk about Cinematic VR with caffeinated warmth. Virtual reality is revved and raring to go at South by.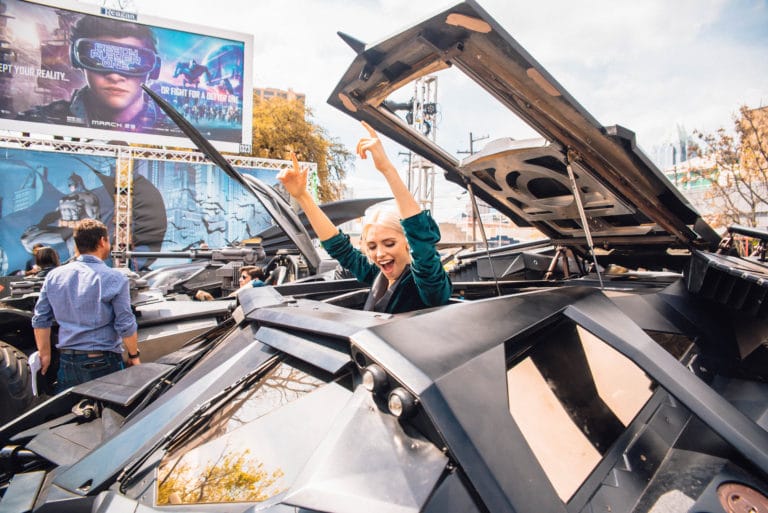 Laying Down the First Track
In 2015, leading up to the 2016 edition of SXSW, Blake recounts, "Hugh Forrest (SXSW Director of Programming—Ed.) announced they were forming a small team on VR. We programmed the conference by committee and had some great sessions. We brought in Chris Milk. NASA came to talk on a few panels in how they were using VR/AR. It went very well."
The tiny room with a couple of projects was so successful, it was decided for 2017, to seek a more dedicated programmer—and designated space. Blake leapt at the chance to lead, and noted "that everyone realized 'VR is an experience and you need to have room to actually experience it.'" VR would get the prize: a ballroom-sized space to work with.
In March 2017, the first VR exhibition was launched at SXSW with a whopping 38 projects. Blake swears that there were people who went to every single one, but for 2018, to make it easier for the viewers (and artists), more space was allocated for the projects, with only 28 projects selected. Blake reassured, "Some viewers were determined to see all 38 projects the year before and managed to get on all the lists, so seeing 28 was definitely doable."
Meet Chris Milk, an American entrepreneur, innovator, director, photographer, and immersive artist. He is founder and CEO of Within and co-founder of Here Be Dragons.
Exhibiting fewer projects in more space still had the same bottleneck: enough headsets. Blake pointed out that the engagement factor cannot begin or end with the headset, and being creative in capturing people's attention in the line and in the room–basically any time out of the headset–is pretty important, too.
The pre-show experience might include "screens showing what people in the headsets are viewing, or some projects that were accompanied with built-out walls that gave more information and images related to what they would see, like Beethoven's Fifth by Jessica Brillhart, that we exhibited this last time," Blake elaborated. (Brillhart has since been added as a keynote for the 2019 edition).
In 2017, Christine T. Berg's Wonder Buffalo had a giant touchscreen and one of the producers was able to show how they created a new workflow. On the map of their timeline, you could zoom in and see the technical aspects and different moments during production. Blake reveals, "Groups gathered around and were fascinated by the new ways to go through the process."
One thing SXSW has done well is match a project to an exhibiting film to involve the waiting lines and generate more engagement with the film. In showing Wes Anderson's Isle of Dogs, (the 2D feature), extra headsets were brought in so that people in line could see the Isle of Dogs VR short, a clever behind-the-scenes and making-of. Viewers got the chance to spin around and be a pug.  
A palm reading with Bill Murray(!), a cellist playing Bach, and Japanese drummers—were some great ways to integrate with the VR side of things, too, says Blake.
Did the activation element help Isle of Dogs win the headliner feature film award?  Blake says no, then responds, "there is no way to know." The South by audience felt strongly about the film; every audience member voluntarily put on the headbands, making a grand photo op. "You did not have to beg the audience to wear them; it was a strong "YESSS!"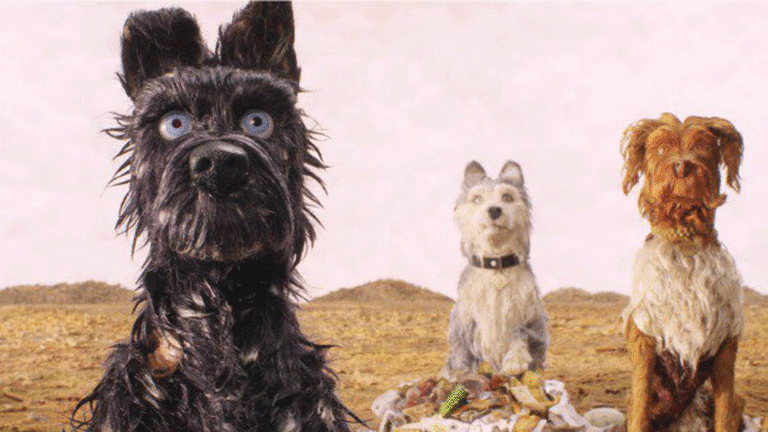 Isle of Dogs VR actually furthered the interest in the film, says Blake. It played at Sundance, SXSW, and even more recently in Venice. The film may not have had a long life cycle in the theater, but the VR screenings on the festival circuit helped the film's shelf life.
Blake points out that Ready Player One was able to integrate VR into the activation; they had a party venue, with a lot of eighties memorabilia, where you could play the same game in the film. They also recreated the stacks on top of the roof, so people could play five or six different VR games. "People went nuts over it," remembers Blake.
The film release journey is seemingly turning into three levels of immersion: activation, VR and then film. How much more experience can one get?
Blake likes to think of it more as the "Immersive Arts," which encompasses VR and much more. "Experiential activations," such as the Westworld activation, where Westworld was recreated together with sixty plus actors who interacted with the audience in character–using a 450-page script–was a reality of its own. Blake also sees the integration of dramatic arts and VR extending to immersive theater, where creators are finding ways to take live performance, capture it and put it into a headset, making it available for the world to see.
The sheer number of film and PanelPicker entries gives SXSW a unique position to see and assess trends. What is currently showing up? The number one thing that continues to grow and snowball in VR? Without question, Blake says, is the focus on social good. Initially, he thought the interest would die down, but in fact, the impact is "a huge non-stop trend," seen in the number of documentaries.
"Another thing I've been seeing that I have really loved is the VR contemporary art installation pieces. We've had first-time creators to the bigger artists and have exhibited several this last year." (One example: Marshmallow Laser Feast's A Colossal Wave). The fact that contemporary art can be tracked in both the VR and art programs is good for increasing VR's overall exposure.
A Colossal Wave is a mixed reality project involving 4 VR umbrellas, a dropper tower, a bowling ball, a gong + a sound-reactive gallery installation.
Diverse Makers, Diverse Audience
Unlike the film industry, which is known to be dominated by white men, VR tends to attract broader and more diverse makers. Is this something SXSW notices? "Part of the social good trend is traditionally marginalized groups are going into VR and telling their story, certainly with documentaries," says Blake. "They are talking about crucial subjects and putting you in their shoes, which is an important aspect of the medium." Or maybe VR is a place where you don't have to fight with the establishment, "but you can create your own establishment." 
Blake says, "We have to give props to people like René Pinnell from Kaleidoscope who have helped seek out diverse creators and find funding, like through DevLab."
Finding new creators and old creators means searching as many corners of the world as he can. Anything that surprised you in VR?  "Australia!" Blake responds. "They are super into VR. In fact, we showcased 3-4 different pieces from Australian creators because they are really embracing and utilizing VR in different ways. Rone was piece that we exhibited this past year where they built a virtual gallery embedded with 360 videos of the artist (also named Rone–Ed.) going through his process painting his beautiful murals in forgotten places. It was a great mix and match of mediums."
Blake has seen the interest and submissions come in from all over the world. There is a similar inclusive effort at SXSW to set the March program. In the fall of each year, the entire SXSW team goes on several retreats to assist with evaluating panels and submissions for the next spring. Blake has always managed to find small pockets of ingenuity in the VR space. He has never been disappointed, but would welcome discovering more work from Asia, it is an access–not quality–issue he asserts.

In the background a train is screeching around the bend bringing the conversation to a natural close. The temperature dropped a bit, but someone is crossing the Seaholm District on a scooter in a onesie and nothing else.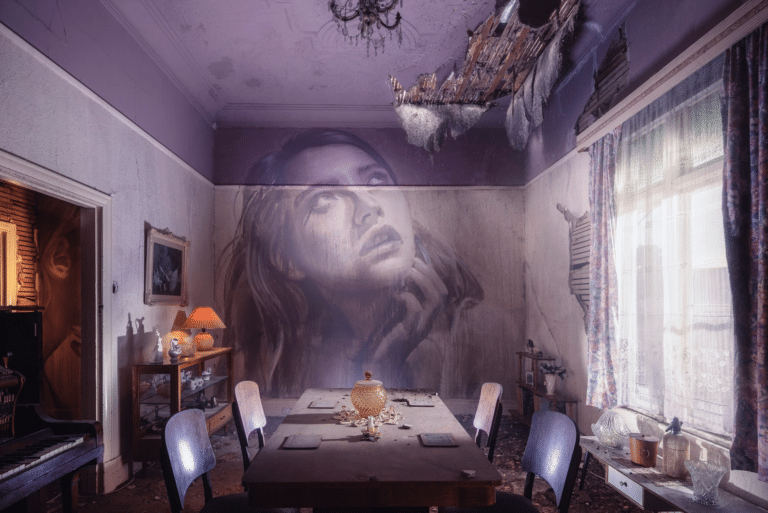 Perhaps it is just like the famous bumper sticker instructs, Keep Austin Weird. The wind whips around again—Keep Austin hot, please!  Fingers crossed for March.
Virtual Cinema at SXSW 2019 is from March 11-13, 2019 in Austin, Texas. The most up-to-date schedule and tickets are available online via the website. Tickets range from $1025 – $1350.