Make the 2D Viewing Experience Great Again—for VR
"If you build it, they will come," went the famous line in the 1989 film, Field of Dreams. The phrase is not necessarily true for VR; building an audience first requires infrastructure. Content, distribution, hardware, awareness are, of course, vital, but setting the stage for the best possible VR experience beyond the "strapped-to-a-headset-in-a-living-room" version needs to happen, too. Und schnell.
In traditional movie theaters across Germany, alarms have been shrieking—there was a 12.4% decrease in 2D movie attendance in 2016, an unsustainable track. Intrepid cinema owners wanted to address this trend by looking at how VR can affect the movie theater experience and vice versa.
Banding together back in 1996 to save on the cost of popcorn and Coke, six German movie theaters formed Cineplex Deutschland, which has grown to account for 15% of the German market. The size, scale and local roots has allowed the Cineplex collective to not only investigate more elaborate improvements, like sound systems and deluxe chairs, but also consider the impact of new technologies and immersive films.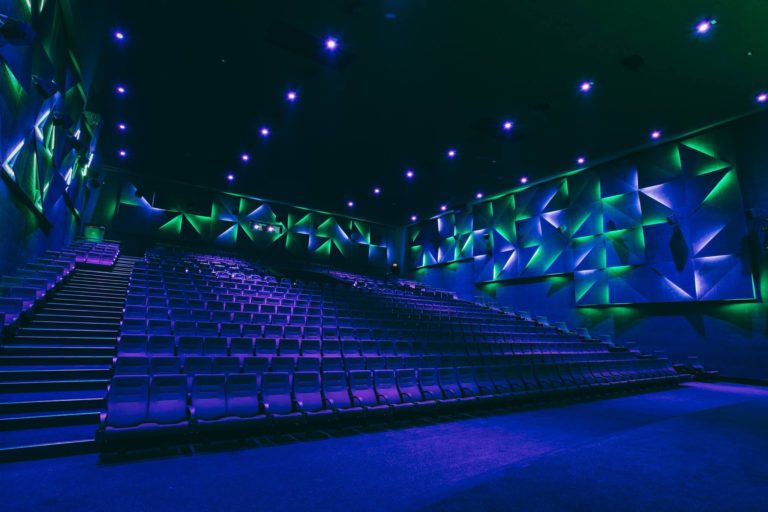 GIVE YOUR AUDIENCE WHAT THEY WANT
Ansgar Esch, says first movie theaters need to understand that the obvious answers like Netflix or Amazon are not the only siphons of the bottom line. Audience numbers for 2D has been competing with all sorts of location-based activities, too, whether trampoline zones, cultural events, or good restaurants. To compete, says Esch, cinemas must first and foremost "stay in touch with their audience."
For example, older audiences want ambiance, and though Netflix has content, the cinematic atmosphere is MIA. Even the fanciest home theaters cannot mimic the shared experience of watching a film with strangers. One answer is the emergence of more intimate luxury cinemas, smaller but with state-of-the art accoutrements, like leather seating or cocktail service.
Executive Director of Cineplex Deutschland, a leading entertainment and media company.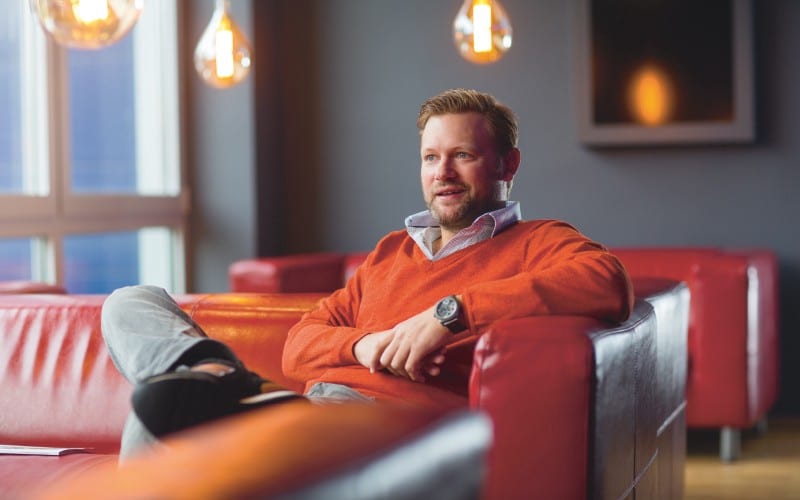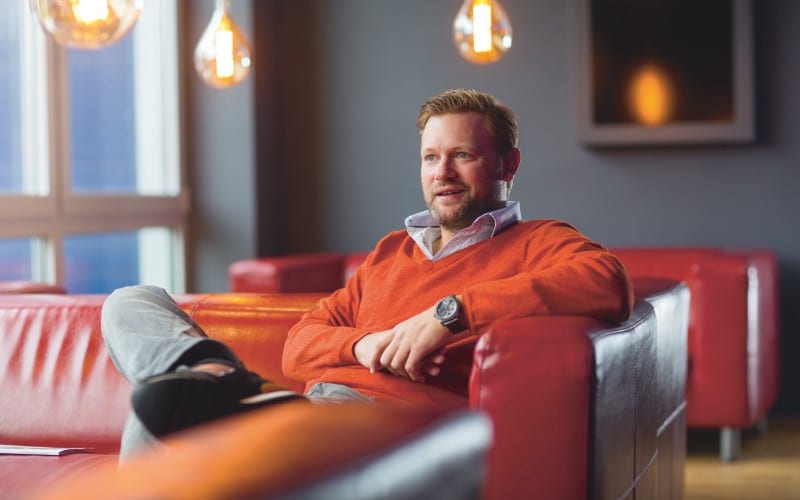 As for acoustics, Esch is adamant: theaters should be outfitted with Dolby Atmos, the most advanced sound system and not Dolby 7.1. According to Dolby's own description, "sound comes from all directions, including overhead, to fill the cinema with clarity, richness, detail, and depth." Three-dimensional sound is already a cornerstone of immersive environments; so integrating gives movie theaters the possibility of expanding to offer 180-270-360 projections while drastically improving the 2D experience.
Esch is also experimenting with new types of seating. There is an entire range from the virtual worlds and gaming spheres, from upscale loungers to futuristic full-tilt swivel sets. When cinema theaters are used for VR viewing, every other seat can be sold to give the audience enough personal space to react, yet still be close enough to their date or companion. Going a step further, theaters can opt for 4DX seating, that is synchronized by movement (feel the seat shake while watching an earthquake), smell (breathe in the ocean air when the seaside is depicted), and atmospherics (feel the fog or rain against your face when called for in the script).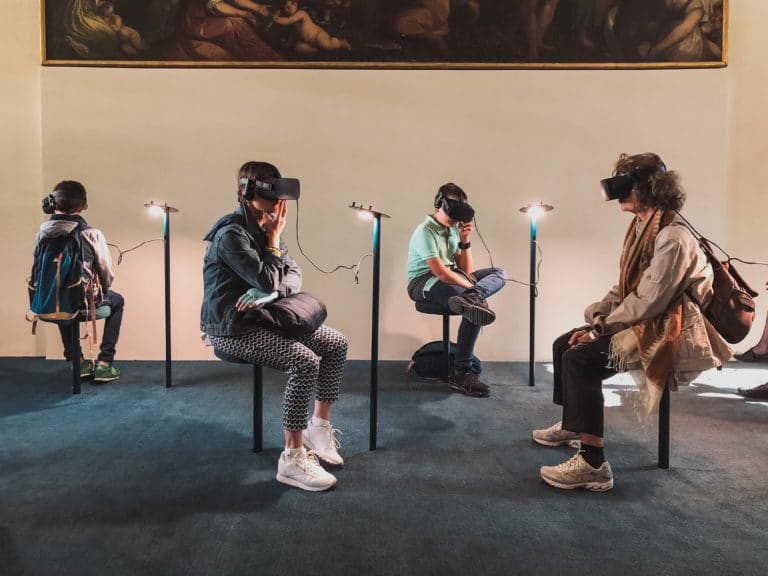 Appealing to senses beyond sight and sound add new elements of depth, a "trip into reality," as Esch termed it.
CINEMATIC VR IN... CINEMAS
In his own theaters, Esch offers curated VR showings of six VR pieces for a total of 40-45 minutes of runtime. The programs are built around a particular theme, like "family-friendly" or "lost worlds." The audience is given a headset with Evrbit software so it can is synced perfectly with the other headsets in the room. Screams during the horror flick or the "awwws" over a cute puppy happen in absolute harmony. Watching VR individually, but at the same time in 2D environments, Esch finds, "brings people together, as opposed to just watching a movie which you can do anywhere."  
Uses VR Sync and manages virtual reality presentations, live streamings, events, and movie screenings worldwide, all with synchronised audio.
VR in 2D environments 'brings people together, as opposed to just watching a movie which you can do anywhere.'
Making a full 90-minute interactive VR experience is still too costly—and perhaps unnecessary. Unless there is a specific need to be in VR, movies are ultimately about stories, Esch says, and too many story branches and sidetracks dilute the powerful transcendent force. Viewers become distracted and not totally immersed.
Esch recommends focusing on 270° storytelling in 360° environment.The field directly behind the viewer is normally poorly utilized and can cause the viewer anxiety or "fear of missing out."
And rather than waiting for full VR films to fill theaters, traditional cinema can benefit from VR extension pieces in the foyer for before or after showtime. Ready Player One took VR arcades on the road to augment the emotional resonance of the film since the audience-goer gets more a bonus experience. Besides, movie-related games or activations introduce more people to VR and grows the total audience.
If human beings are social animals, a solo box-on-the face viewing experience can grow stale. The same can be said for movie theater environments. Plush chairs, coke and popcorn is not enough to keep the audience coming back for cinematic experiences. Incorporating the best of immersive, as Cineplex Deutschland has experimented with, in the seating, sound system, and programming has proven good for the cinematic viewing experience, 2D or not. Ja? Ja!
Interview made possible thanks to Lillemor Mallau, Starlounge and VR Now Con.