Towards an alternative language in VR
Seeking distinctive approaches to new media content, Signal Space Lab expanded in 2016 beyond its original audio studio offerings and opened an entirely new unit specialized in virtual (VR), augmented (AR) and mixed reality (XR). As the virtual space is mostly populated by computer-generated images (CGI), the studio gained particular interest in pushing cinematography boundaries to find an alternative language in VR.
The R&D work was extensive and brought together a cohesive team of filmmakers, game designers and programmers to craft interactive concepts in live-action that puts the viewer at the center of the story. Being able to provide a hyper-realistic aesthetic and intuitive interactions while creating dynamic stories were essential factors in developing a novel technique (called Seamless Interactive Cinematic VR) and subsequent camera improvements. Seamless Interactive Cinematic combines non-linear storytelling, viewer "interest cues" detection and implementing non-evident transitions to create complex paths in live-action.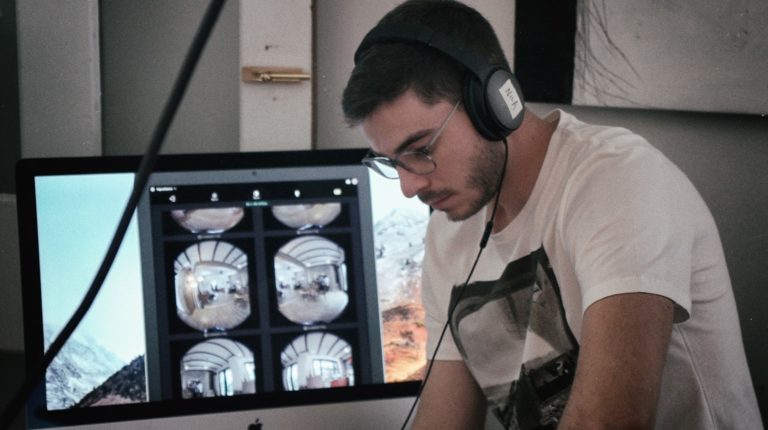 Applying this technique helps immersive makers conceive branching narratives and strongly immersive installations in VR, where the piece reacts to the user's will unnoticed while still maintaining a realistic environment. In Signal Space Lab's stories, the audience actively contributes to the narrative rather than merely observe. For the first time, Signal Space Lab showcased this technique in 2018 with We Happy Few: Uncle Jack Live VR. Conceived in collaboration with Compulsion Games and Gearbox Publishing, one of the first of its kind combining dynamic Seamless Interactive content inside a CGI environment. In 2019, the studio released Afterlife, the first live-action VR film showcasing the extended use of Seamless Interactive Cinematic in a 30-minute three-part story.
New approach for storybranching
Until now, the extension of this film has no precedent in the virtual live-action world. Designed with twenty-nine individual branches, over 5,000 unique playthrough combinations and multiple endings, Afterlife is an example of the advances in interactive live-action content and the emerging dynamics between creatives producing a new language for active audiences. "Once the user has their headset on, the experience starts, and I lose control over what they choose to see and experience. This idea and the numerous unprecedented combinations that this story has, produces in me both excitement and awe," says Luisa Valencia, VR Director.
Afterlife is an interactive live-action virtual reality film. Arriving early 2019. Subscribe now!
Intending to ease the on-set execution of this technique, the studio also developed a camera movement system that uses cables and computer numerical control (CNC) to allow precise, smooth, and replicable movement of a 360 camera in a confined space. Most notably, this system enables the director to draw the motion once and repeat that exact camera path again, which is extremely difficult and sometimes impossible with current systems. For AR, the studio partnered with Kiwa Digital to co-develop an AR game for kids called A Paper World.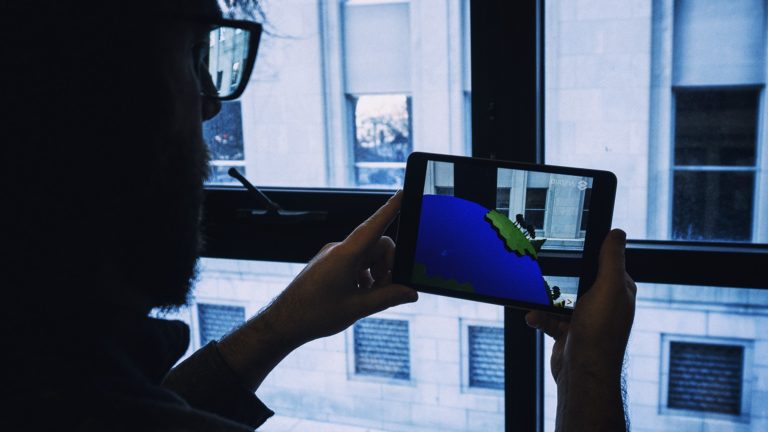 The game's goal is to form a bridge between physical and digital toys by using origami figures to reveal interactive objects and worlds.
About Signal Space Lab: Whether practical, artistic, realistic or magical, Signal Space Lab finds the intersection between people, brands, sounds and technology to bring concepts to life. For more information, email: [email protected] or find them on Facebook / Twitter / Instagram: @signalspacelab