Spend Your Summer in Exquisite Antwerp Learning VR Storytelling
Virtual reality too often uses the grammar of old media such as movies or games. Now that VR is slowly overcoming the hype (witness the fact that VR disappeared from the Gartner Hype Cycle in 2018), the need to understand how to construct an immersive experience grows. Storytellers have to investigate how to embed new and old narrative techniques into these new technical opportunities. That is why the AP University College Antwerp is organizing the summer school, Storytelling in Virtual Reality. An Immersive Encounter.
From August 26 – September 6, 2019, 16 participants with different backgrounds in Arts, Literature, Computer Science, Journalism, etc. will learn about the mechanisms of immersion, user-centered storytelling, interactive design, combining analog and digital prototyping, 360° recording and editing, coding and user testing. Under the guidance of experienced coaches, they will design and prototype a VR experience using the facilities of the Immersive Lab of the AP University College.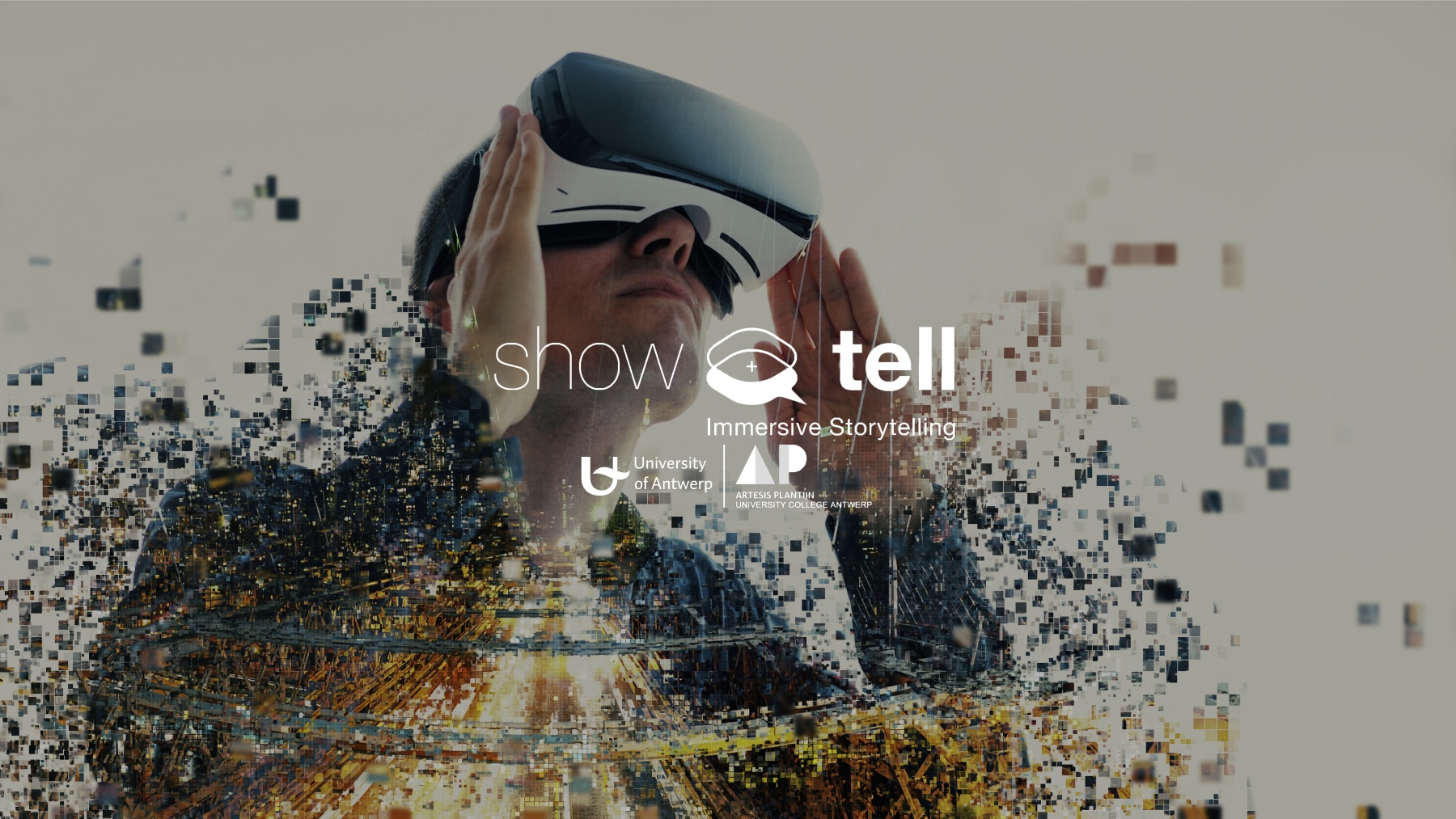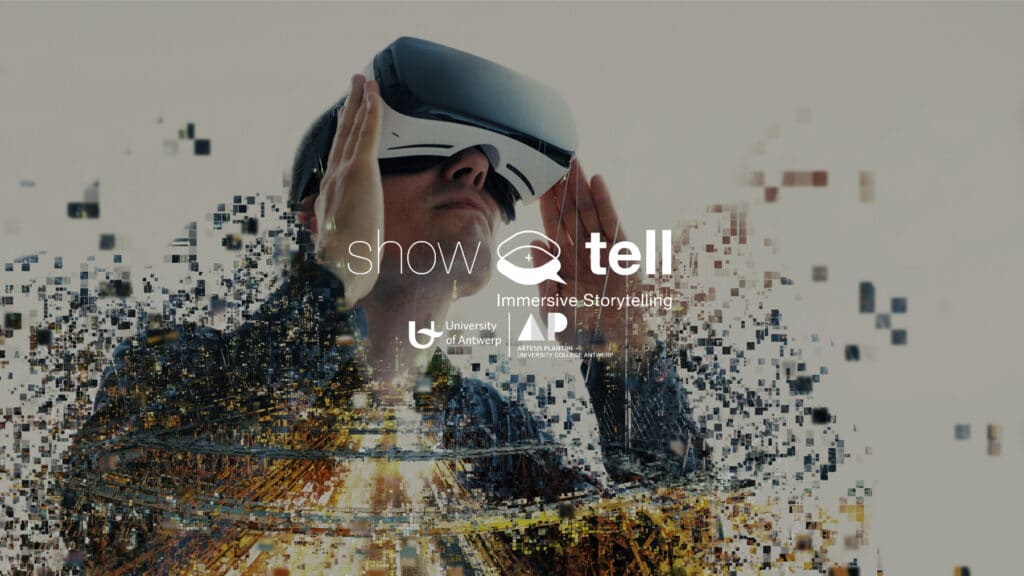 The expertise of your lecturers
The coaches of the summer school have been investigating the mechanisms behind immersive storytelling in a 2-year research project. The outcome of this research is a set of tools that can be used by storytellers, producers, programmers, artists … in the production process of a virtual reality experience. Participants of the summer school are given the opportunity to work with this toolbox in multidisciplinary teams. Inspiring guest lectures will be given by Vitalijus Zhukas (the creator of 'Trail of Angels'), Mathias Van Dosselaer (Co-Founder of yondr), Jens Franssen (a journalist with 360° content experience) and Paolo Favéro (Professor in Film Studies and Visual Culture at the Department of Communication Studies, University of Antwerp).
The application deadline for the summer school "Storytelling in virtual reality" is April 19th. Enroll today!
'Immersive storytelling' means as much as overwhelming the listener with your story. The idea existst that Virtual Reality (VR) technology may lead to more immersive stories but the last decades VR-applications have mostly been restriced to lab environments and specialised industries. Thanks to the the Google Cardboard-platform and the Oculus Rift-headset, VR-applications have recently become within reach of consumers. Therefore the potential breaktrough of immersive storytelling for a large audience challenges the field. Want to have more information? Click here.