EarthxInteractive: Immersive Storytelling to Spark Global Activism on Earth Day
Earth Day is right around the corner and reports about Earth's rapidly changing ecosystems are more immediate and widespread than previously revealed. Awareness surrounding endangered species, melting glaciers, rising sea levels, droughts and other concerns consistently rise to the top of news headlines, but there is still more work to be done to spark awareness and action. It is one thing to pick up a newspaper or turn on the TV to stay updated on these issues. It is another to stand on a shore and watch platforms of broken ice float to sea, to bathe and feed a baby elephant with your own hands, swim with sharks or gaze over the wide Pacific from atop Portland, Oregon's towering treetops.
The average person cannot possibly stand in the shoes of every scientist fighting climate change, caretaker herding endangered animals, or government official fighting poachers, but the immersive capabilities of 360 degree film and virtual reality brings them one step closer to the daily realities of Earth's ecological activists.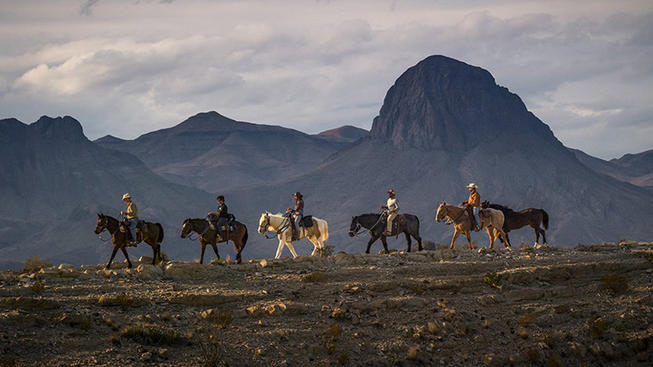 EarthxFilm meets EarthxInteractive
Top film festivals like Tribeca and Sundance have become a hub for immersive content, with much of the programming aiming to enhance empathy or raise awareness for a social cause. In the last two years, the world's largest Earth Day celebration and film festival EarthxFilm, has also jumped onboard the empathy machine. From April 26-28, the Dallas-based environmental film festival will be hosting a lineup of 40+ immersive projects during its interactive track EarthxInteractive, to raise awareness for pressing global issues. With content from NASA, National Geographic and Oscar-winning filmmakers, festival-goers will have the opportunity to be transported to remote locations and climates that are difficult to experience otherwise. Taking festival-goers straight to Mother Nature's peaks and valleys, the 360 degree, AR and VR technology acts as a medium to cultivate genuine, long-lasting interest for the pressing issues of our planet.
With strong educational programming, EarthxFilm showcases films and emerging media that explore science, conservation, climate change & the environment.
Immersive tech provides a perspective shift that 2D mediums cannot offer in equal measure.
It's become more and more apparent that empathy and immediacy are drivers to global impact. Studies of environmental sensitivity and their sources show that concern for the environment influenced the careers of many currently working in the field.
Putting on a headset and diving entirely into another location can influence the viewer's opinion towards the subject matter of each experience. In the case of the environment, these projects can also spur global activism.
EarthxInteractive's experiences will allow attendees to become involved in the protection of endangered species and ecosystems, anti-poaching efforts to end whale hunts, exploring outer space with NASA, rescuing a baby elephant, helping with ocean cleanups and beyond. Content exhibits and workshops also address relevant environmental issues for a greater glimpse of the whole picture. Creators stepping up to the plate will include the "Godmother of VR" Nonny de la Peña's Emblematic Group (Last Whispers), Oscar-winner Kathryn Bigelow (The Protectors), Conservation International (The Elephant Keeper, My Africa – supported by HTC Vive VR for Impact) NASA (Emmy-winner Cassini's Grand Finale), Occupied VR + VICE (Living with Jaguars), The Wild Immersion Endorsed by Jane Goodall, Underwater Earth (Guardians of the Kingdom World Premiere), National Geographic (Free Solo, The Okavango Experience, Hydrous Immerse), Wevr (TheBlu), Global Oneness Project (The Atomic Tree), Vulcan (Ghost Fleet VR) and Google Daydream Impact (Ocean to Plate, The Female Planet), among many other standouts.
To make the event as accessible as possible, attendees who register first receive free admission.
Become an Elephant Keeper and learn more about the remarkable work undertaken at the Reteti Elephant Sanctuary in Kenya. Following on from the 360° film MY AFRICA, audiences can now welcome Dudu, a baby elephant, to the sanctuary, using real world props to create an innovative interactive VR experience.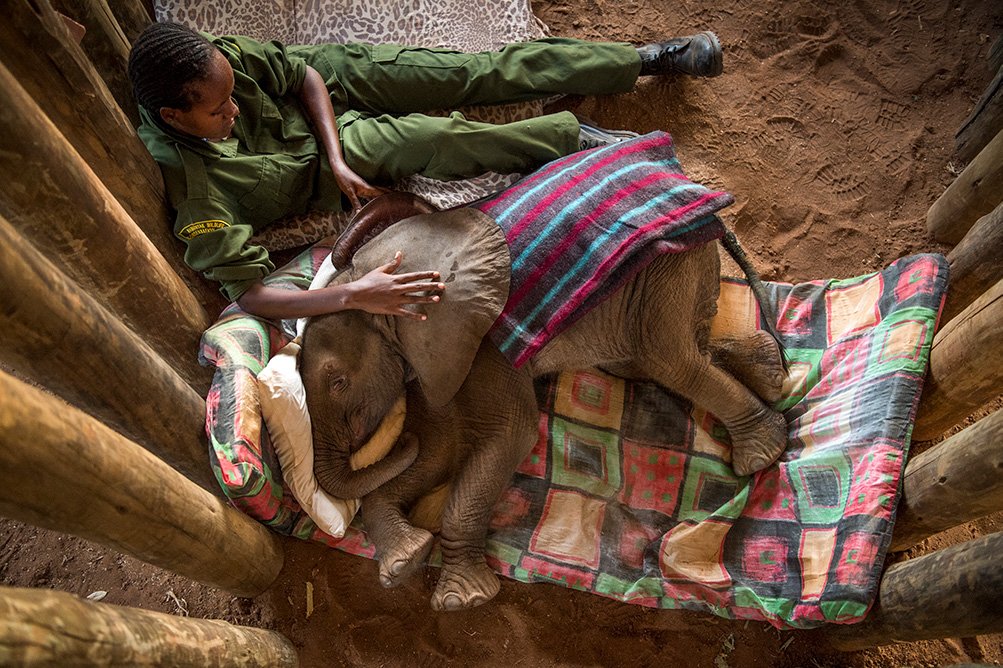 Slavery is omnipresent on fishing boats in Indonesia. The quest to truly understand what it is like to live on one of those boats (in the worst human conditions) without ever seeing land will hopefully lead to immediate action after taking part in this experience.
Professional rock climber Alex Honnold attempts to conquer the first free solo climb of famed El Capitan's 900-metre vertical rock face at Yosemite National Park. Renowned rock climber Alex Honnold became the first person to scale the iconic nearly 3,000-foot granite wall known as El Capitan without using ropes or other safety gear, completing what may be the greatest feat of pure rock climbing in the history of the sport.