From a Past in Media to a Future in VR
VRTL is finishing off its first podcast season in which we've featured many industry leaders like Max Salomon, Billy Mello, Ian Nelson and many more… In this article, we'd like to summarize the best podcasts with media gurus who have a proven track record in media and entertainment industry and are now paving their way to the future in VR. Steven Spielberg's Ready Player One delivered the message VR is more than just a medium to keep an eye on. Have a listen to the great discussion VRTL had with Julian Sarmiento, Ian Nelson and Jim Chabin. 
IAN NELSON: 5G IS GONNA MEAN A RYOT FOR VR
Growing up with Southern California in his backyard, Ian Nelson chose to go into the entertainment industry, a decision that seemed almost inevitable. Though he had a true, deep love for film, he soon felt that Hollywood was not as innovative a sector as he wanted and so made the leap to immersive. In this episode, Ian shares with us how he went from some of the most renowned Industry companies to Ryot Studios (right after Jaunt) and also lets us in on how 5G will shake things up for immersive.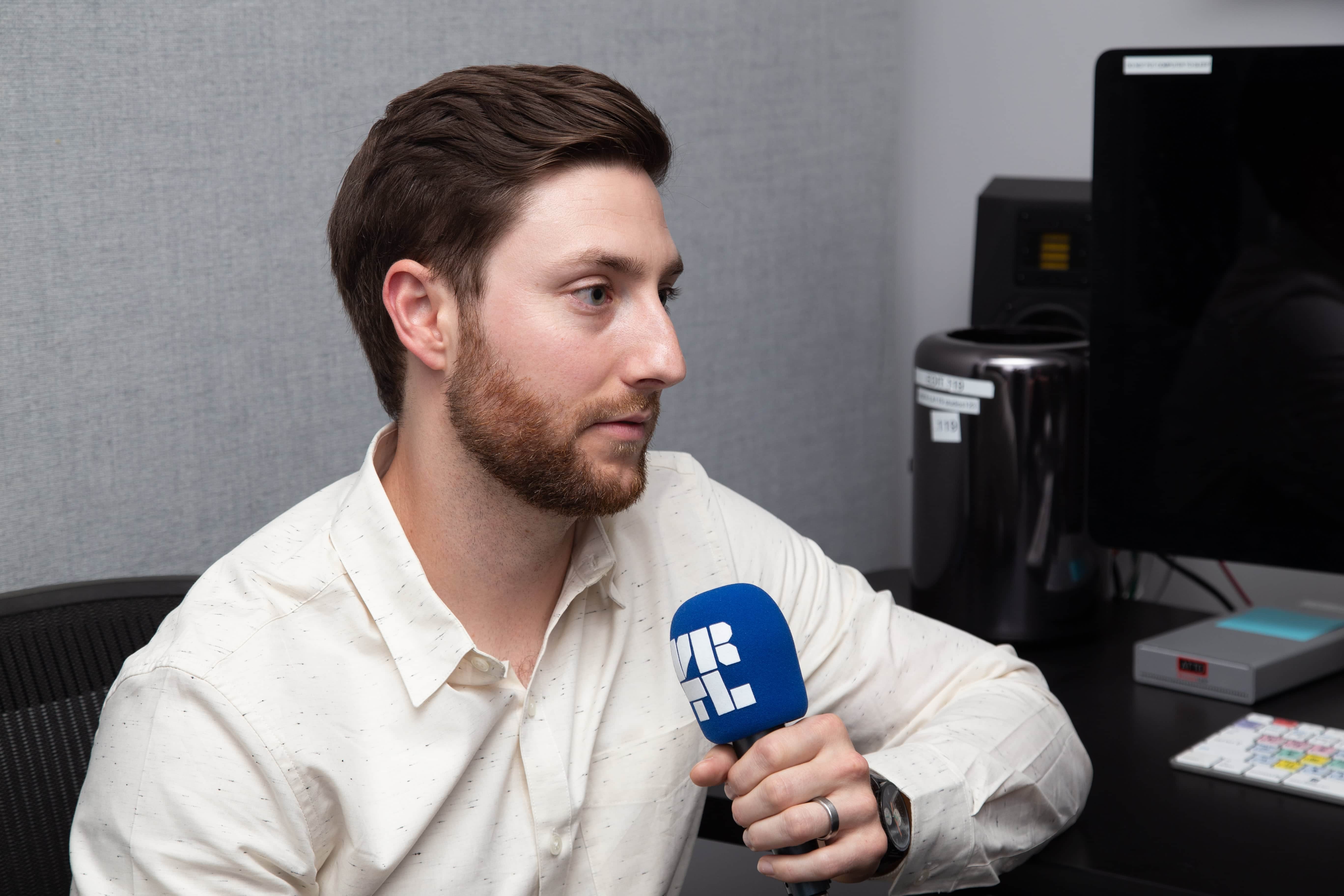 listen on your favorite platform
JULIAN SARMIENTO: "WHERE TECHNOLOGY MEETS CREATIVITY"
This podcast episode is with Julian Sarmiento, the Chief Creative Officer of Iconic Engine. He's had a career that is basically the technicolor fusion of art and technology. In two decades, he rose to leading the computer graphic teams on some of Hollywood's biggest blockbusters for example 'I, Robot' or the Oscar-winning 'The Curious Case Of Benjamin Button'. He's worked with the top creative thinkers on products and films because he inhabits that rare space of both artistry and knowledge of VFX, 3D, Stereo, UI, UX, mobile, direct manipulation, IoT, computer vision, artificial intelligence, and blockchain. Those skills are at the foundation of his interactive and immersive work. In this podcast, Julian talks with us about the different roles, creativity, technology, and innovation and how these interplay with humans and what that means for XR.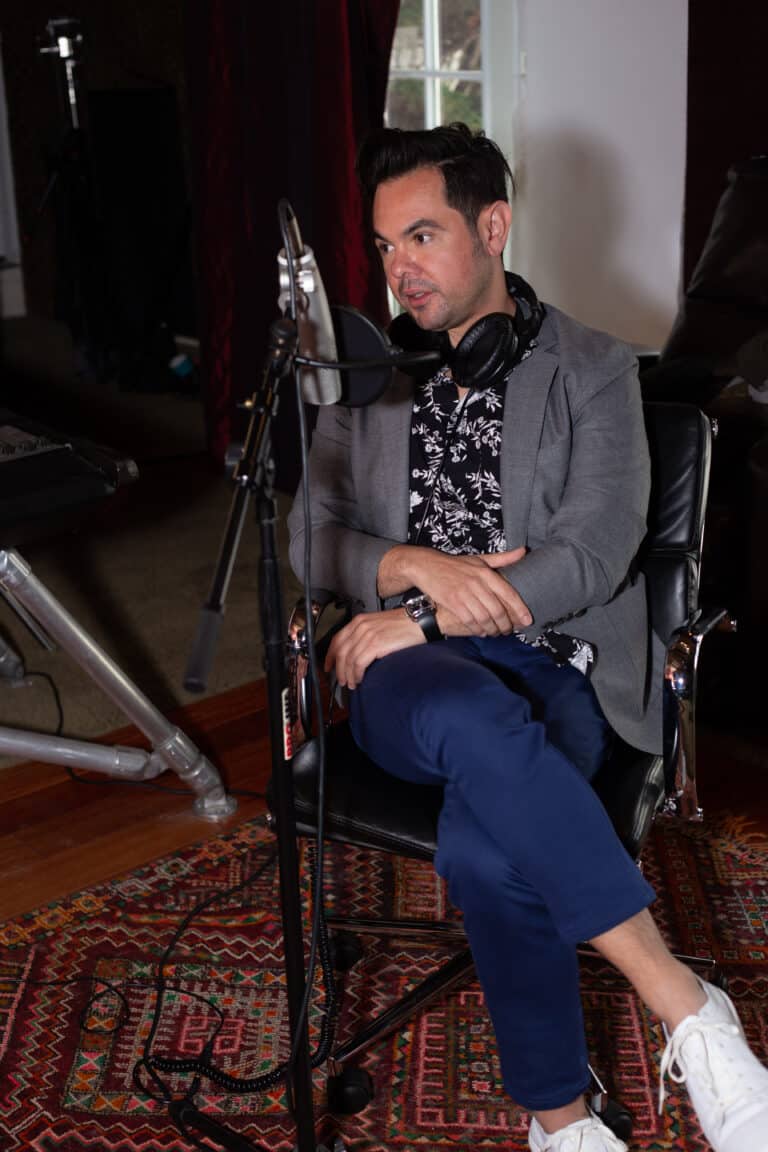 listen on your favorite platform
JIM CHABIN: YES, HOLLYWOOD TOP BRASS THINK IMMERSIVE
In this episode, Justine, VRTL's Editor-in-Chief, mangles Jim Chabin's previous role as President of the Academy of Television Arts & Sciences (the folks responsible for the Emmy Awards), while Jim mixes up a date by two decades. Misspeaks aside, this is an insightful conversation about how Hollywood is approaching new technology with Jim sharing several inspiring anecdotes. Jim is currently President of the Advanced Imaging Society, an organization spearheaded by the top motion picture studios in Los Angeles (among others)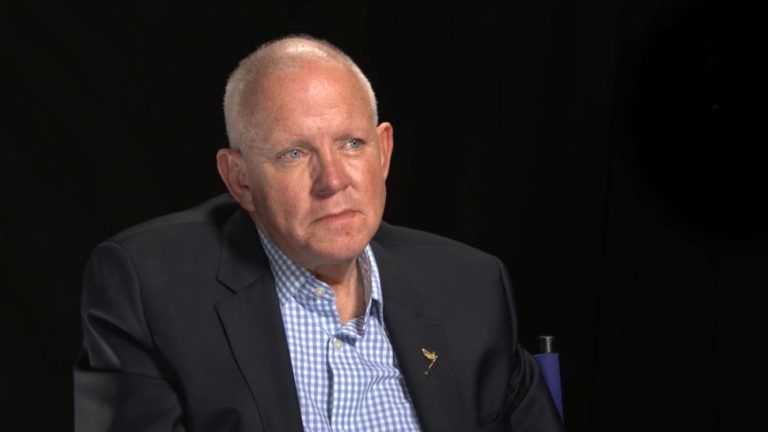 listen on your favorite platform