3 VR Production Templates That Will Get You Started
The schedule is one of the first documents you will create, based on your analysis of the script and discussions with your pre-production crew. Although scheduling isn't an exact science, we will describe some of the most useful approaches to creating a good schedule.
Your first task is to get as many members of your pre-production crew on the same level as possible. Topic matters can be production setup, camera positions, calendar checks. Call a meeting, or use various software tools, to help everyone coordinate their schedules before the shoot.
DOWNLOAD PRODUCTION TEMPLATES
A production schedule shows every phase of the production, divided by day, with all elements that are important for the shoot. It includes which scenes are being shot, when they are shot, company moves, set build-ups and wrap-ups and all additional information for the shoot. The production schedule is primarily for the Producers and 1st AD. This allows an overview of the day schedule and keeping track of all timings.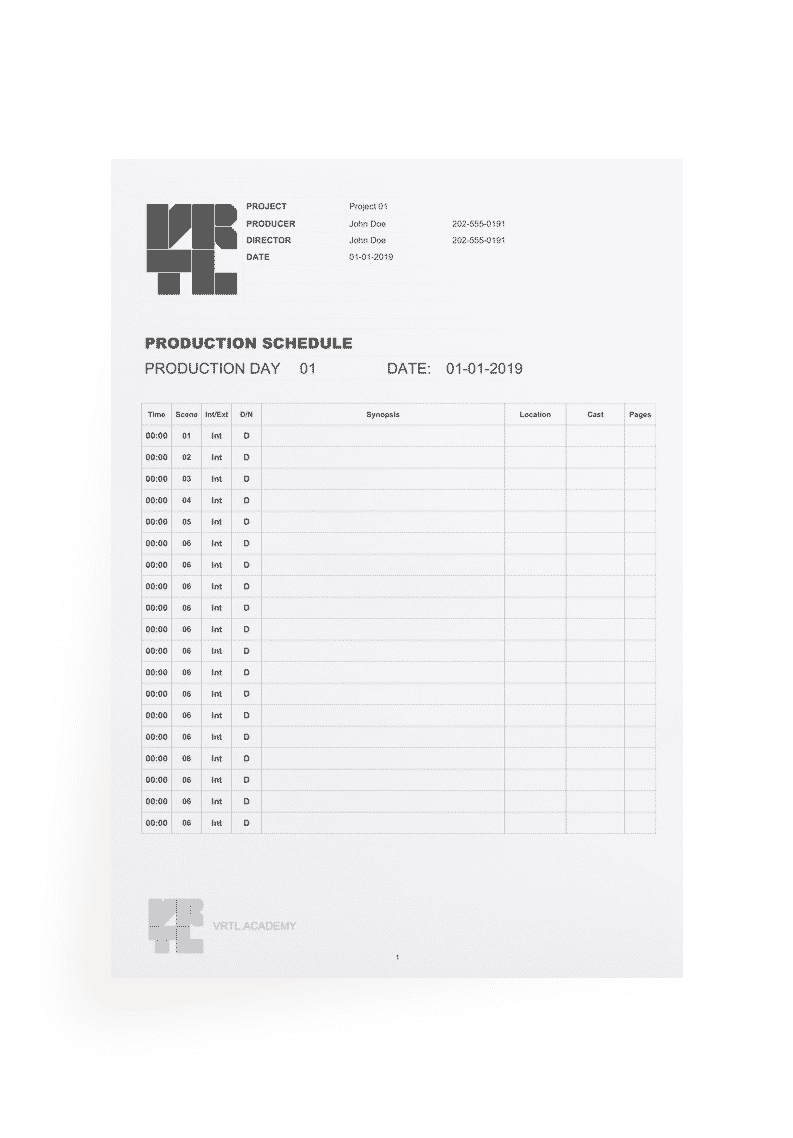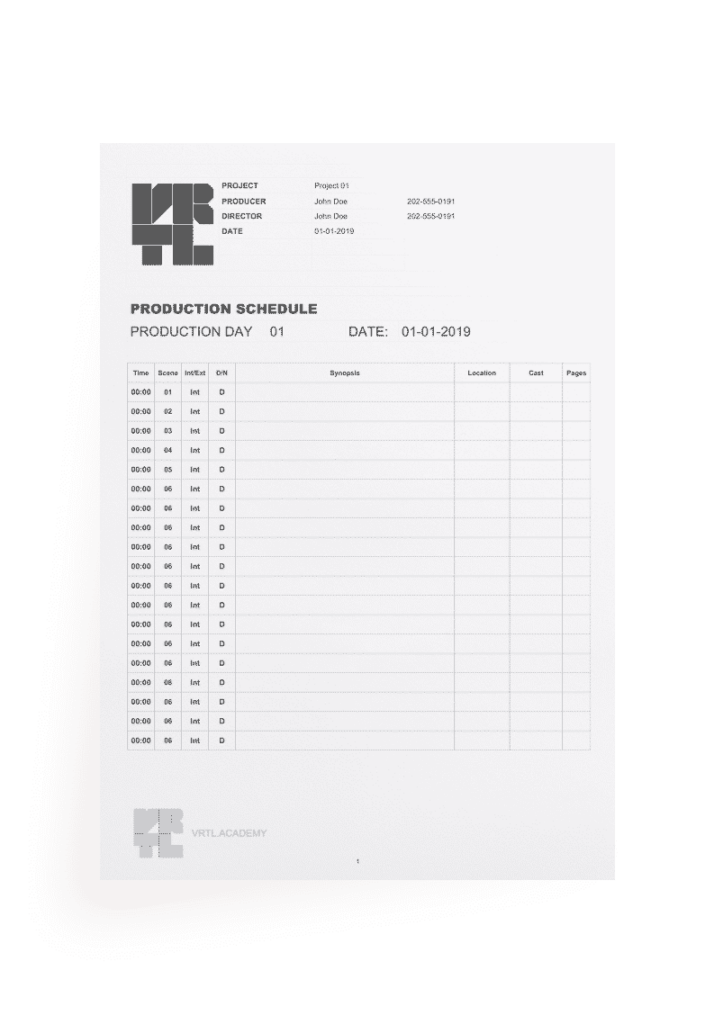 A call sheet is made for every day of production by the 1st AD. This document contains all the information for the shoot such as locations, contacts, cast, crew, schedule of the day, weather and some extra information. If you have any question about the shooting day, you should be able to find the answer on the call sheet.
The shooting schedule is similar to the production schedule, but with more creative elements added. This document is a guideline for the crew to know what will be shot, when, and if there are special requirements or needs for shooting the scene. The document is created by the 1st AD and reported to the Producer(s).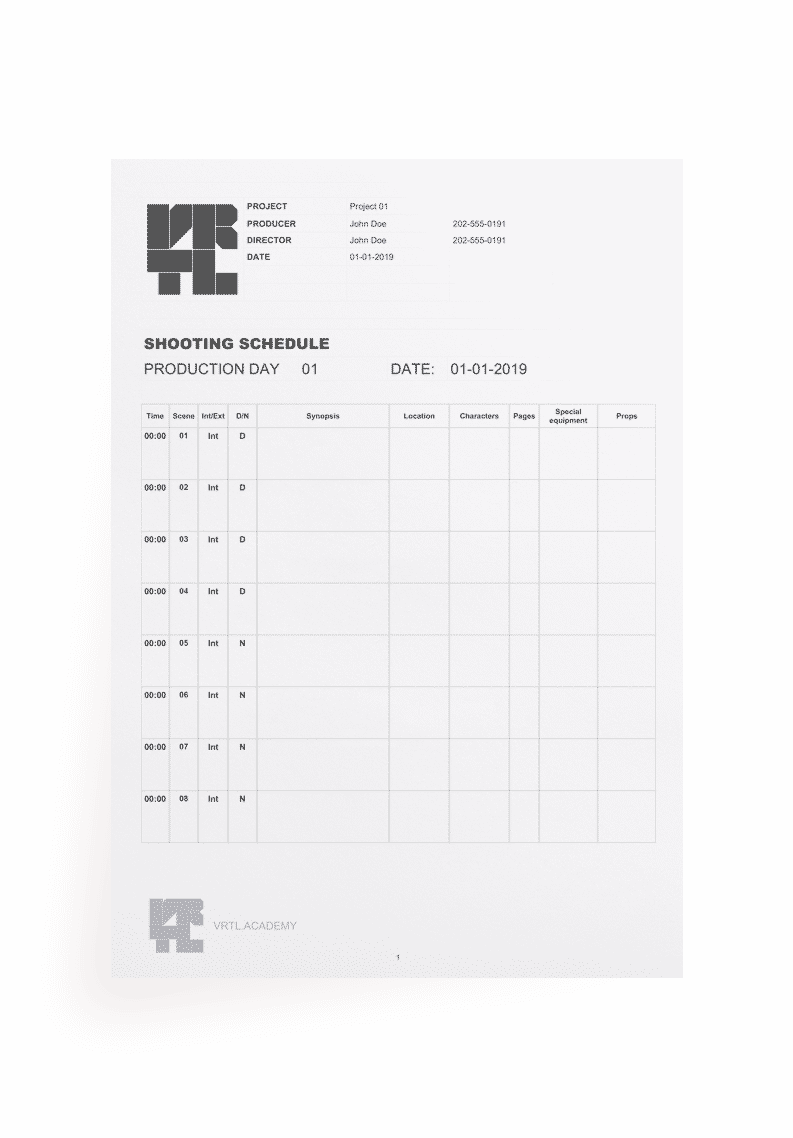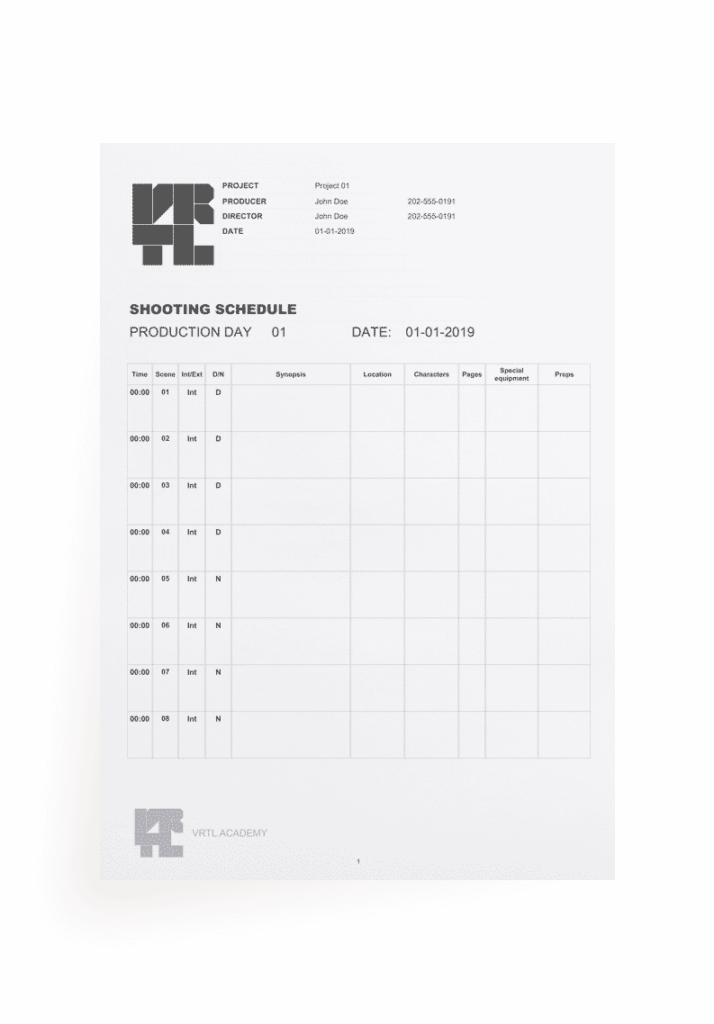 Want to learn more about preparing a VR production?
An overview of the VR pre-production process is covered including how to go from concept to a full VR production. Learn how to select your crew and choose the right equipment. Go through each aspect of the script and format your screenplay. You'll learn the main roles and responsibilities of each key crew member and the right criteria to choose them. Pre-production should result in a well-honed schedule to kickstart the production.
Buy Course 'PREPARING A PRODUCTION FOR 360/VR' for 24,95 USD