The VR Awards is at the centre of recognition and celebration of outstanding achievement in VR. Combined with year-round international initiatives. The VR Awards brings together a night of red carpet highlights, the celebration of excellence and unique access to the world's most influential names in immersive technology.
The VR Awards is a not-for-profit event for the immersive industry; all of our revenue goes straight back into furthering the XR Industry through AIXR.
Hosted by AIXR (The Academy of International Extended Reality), the independent not-for-profit trade body for the immersive industry, the award show celebrates outstanding achievement in the virtual reality industry.
Attendees include some of the biggest names in VR and offers a night of entertainment and celebration, looking back on the previous year of achievement.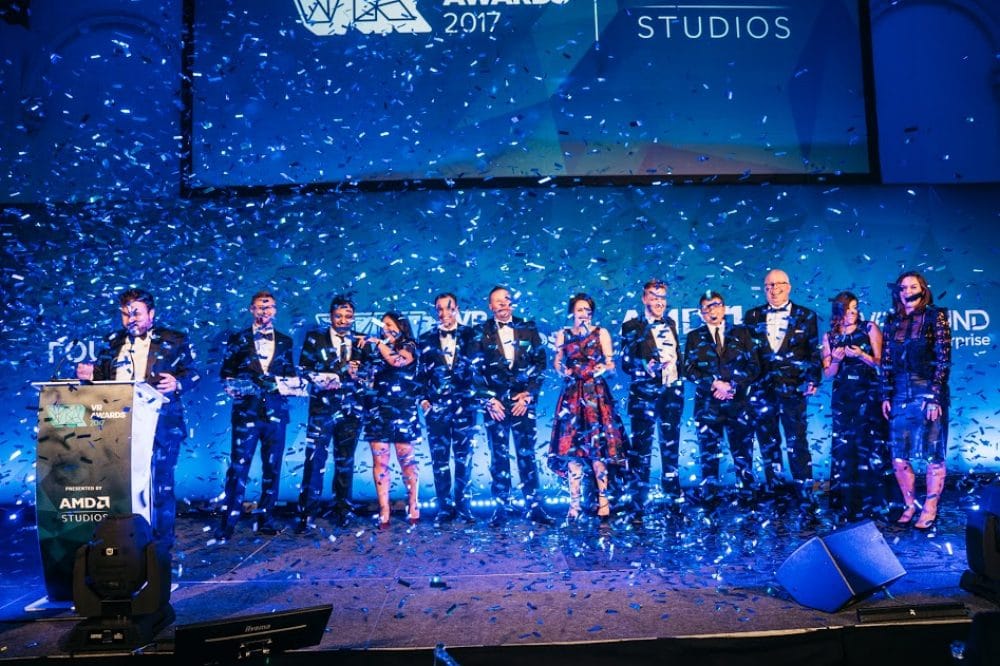 AIXR is an independent, community first, not for profit organisation that exists to support individuals and companies of all sizes as the International trade body for immersive technology industries. AIXR or, The Academy of International Extended Reality, hosts the VR Awards annually. AIXR's mission is to support individuals and companies in the immersive industry by endorsing, inspiring, and enabling innovators through removing barriers to entry and connecting a diverse collection of trades together.
Through the team's work on celebrating outstanding achievement in virtual reality, the community heard from numerous voices within the industry that immersive technology lacks a comprehensive support structure. AIXR exists to provide that support network that so many companies are looking for and to ensure that immersive technology is an accessible and inclusive industry for all.
Want to know more about the VR Awards 2019? Visit the official website.