The NewImages festival is a space where the general public can discover and experiment with new media, while industry professionals can come together to discuss key issues and younger audiences can take the time to reflect on the latest media innovations. NewImages runs at the Forum des images and other locations in the Les Halles neighborhood in central Paris.
Images should not only be watched and analyzed: they should be lived, felt and palpable. Forward-looking and cutting-edge, the NewImages Festival provides a fresh approach to innovative creative techniques.
Focusing on content and artistic creation, NewImages is at the forefront of new trends in media. Building on the transmedia creations of yesterday, and the XR formats of today, tomorrow's innovation are still beyond our minds' grasp… NewImages is constantly evolving, transforming from year to year, to adapt to fresh innovations and, above all, new forms of storytelling.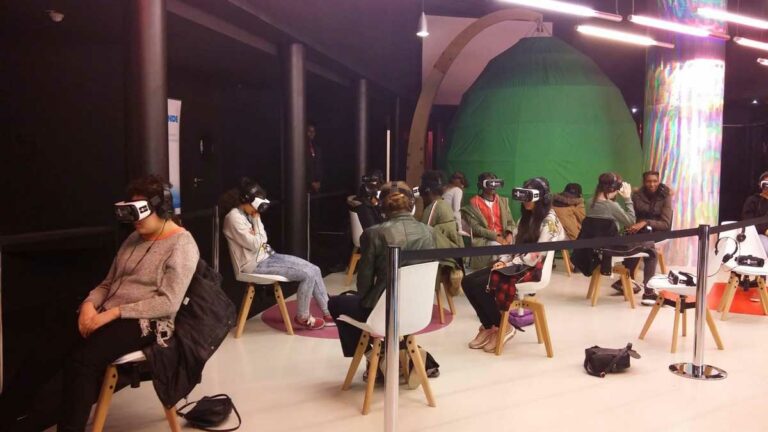 Taking place at Forum des images and several other iconic locations in the heart of Paris, NewImages is, more than ever, a place for discovering new artistic perspectives and finding talent. It is designed to spread new techniques and make new forms of creation accessible, enabling everyone to make them their own. This broad-based and resolutely multifaceted approach to digital creation makes the Festival an unmissable event, with something for everyone.
The festival of digital creation and virtual worlds from 19 to 23 June, in Paris! Visit the official website to register.