This year the Berlinale Film Festival and European Film Market made the Horizon section bigger and VR is a substantial part of it: VR Cinema at Marriott, VR NOW conference, VR Lounge at Berlinale Africa Hub with several discussions worth taking part on the current state of Cinematic VR.
The way how stories are told changes constantly. A new technology, or the rise of a new medium also alters forms of storytelling and audience expectations. One of the greatest changes in storytelling comes with immersive media – Virtual Reality and 360 video. The EFM VR NOW Summit at the Berliner Freiheit demonstrates how film, television and immersive media are all coming together.
While the 2018 EFM Horizon edition showed that VR is continuously evolving into a viable section of filmmaking, the previous edition highlighted the transformation of VR from challenged to established art form and audience-accepted medium. In the upcoming 2020, VR NOW Summit is excited to follow up VR's latest developments in reach, monetisation and much more.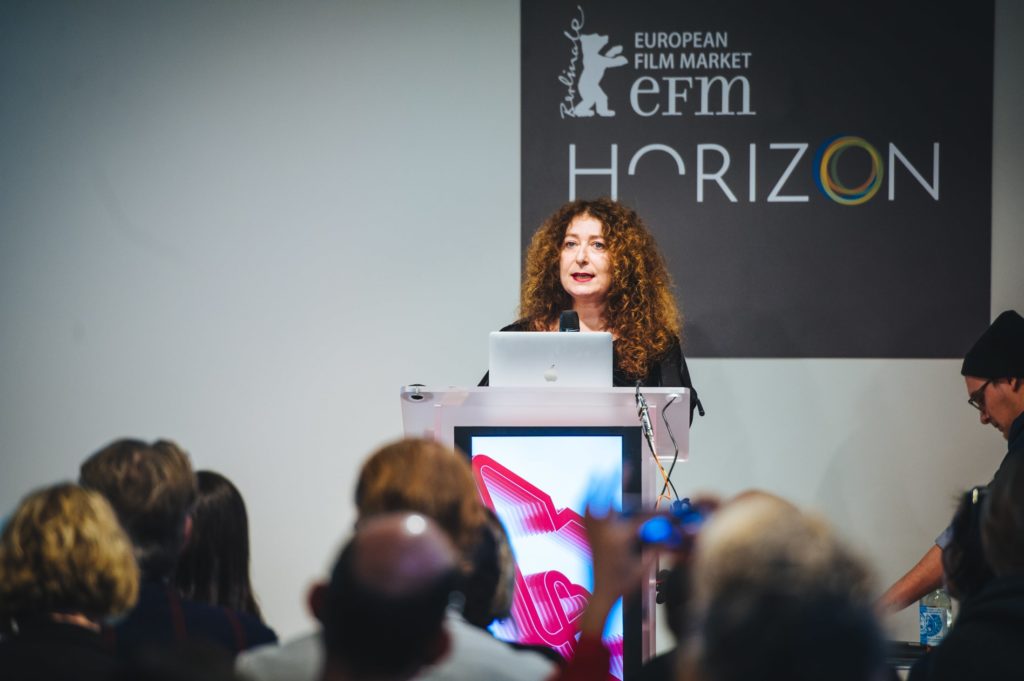 Get excited about how entertainment is advancing today, get inspired by fantastic stories and opinions of international VR figureheads, and connect with content creators, producers and IP owners from both worlds.
The 360° VR Screenings will be presented at the new screening venue "EFM VR Cinema". Thanks to our cooperation partner INVR, who will be providing the latest Oculus Rift technology, VR content can be presented under ideal conditions. The EFM VR Cinema is located right next to Berliner Freiheit within convenient walking distance from the Marriott Hotel.