XRDC is the premier conference for augmented, virtual, and mixed reality innovators, focusing on use cases for immersive experiences across industries including games, entertainment, healthcare, education, training, industrial design, brand experience, and more.
Join business and technology leaders focused on strategy and innovation, AR/VR/MR producers, technical artists, designers, software engineers, and product and UX specialists from companies like Airbnb, Amazon, Apple, DAQRI, Epic Games, Facebook, Google, Honda, Viveport, Magic Leap, Marvel, NASA, Oculus, Pixar, PlayStation, Sony, Swisscom, Tencent, Twentieth Century Fox, YouTube, Unity, and Valve.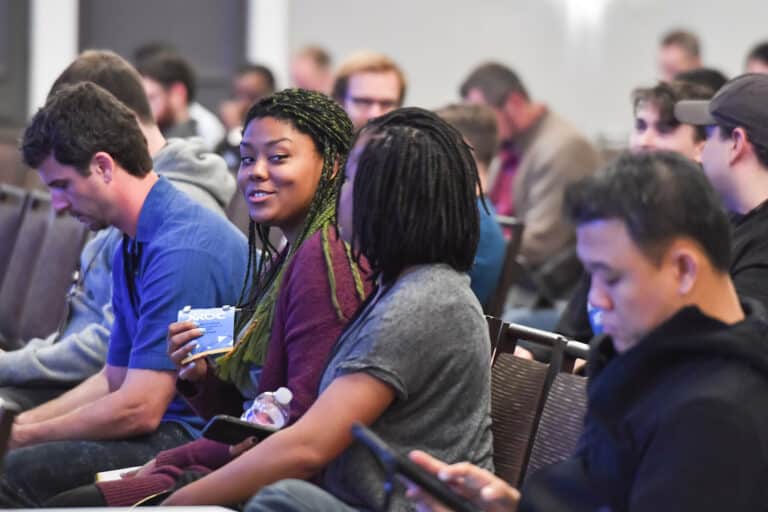 XRDC brings together creators of augmented, virtual, and mixed reality (AR / VR / MR) for top tier education and unrivalled networking.
Join innovators to learn about the latest technologies, share best practices, and explore a wide range of interesting applications for games, entertainment, education, enterprise training, healthcare, automotive, and use cases of all kinds.
XRDC 2019 will be a silent conference! Attendees will receive headphones at the beginning of each session and presenters will speak aloud into a microphone and the audio feed will be delivered to audience's headphones. The equipment will be collected and cleaned at throughout the day.