The upcoming ViZARTS Summit: "Futures of Storytelling", December 3-5th 2019 in Copenhagen is for filmmakers, animators, storytellers, techies and game developers who wants to explore the future of storytelling by experiencing how novel real-time technologies can be integrated into the traditional production pipelines and experiment with the tools used in workflows from early visual sketches and all the way to the audience screens.


At the summit you will experience the new workflows, explore the potential of real-time pipelines and experiment with tools for filmmaking and storytelling. You may be inspired by talks by local and international experts from the industry, who will give us an insight into what the future of (interactive) storytelling and filmmaking holds.
The Summit will also be a place where you are invited to develop your professional skills at the workshops or by trying out some of the demos – and there will still be time to mingle, expand your network and meet new crew-members.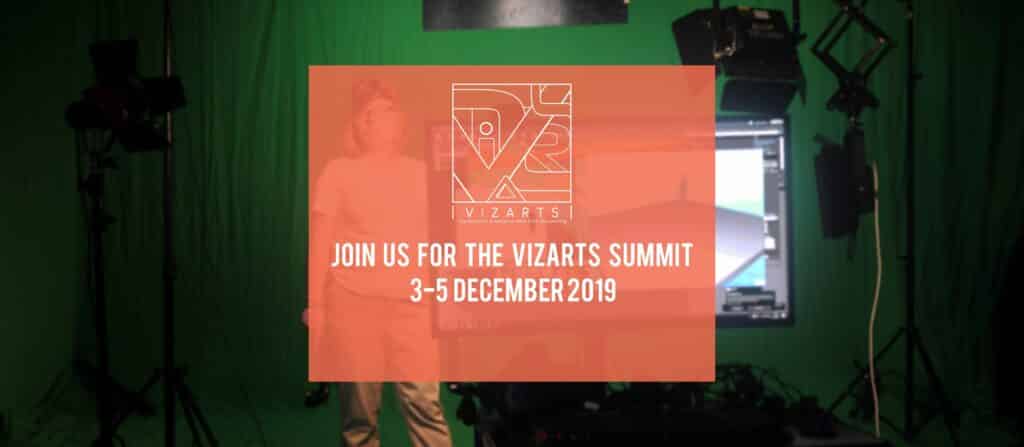 The ViZARTS Labs are 'Exploratoriums' where participants explore, experiment, test and create new filmic experiences together. Activities include short inspirational HyperTalks, DeepDIve workshops, The ViZARTS showcase cinema and a weekend-long Jam/Hackathon.
At these labs novel technologies can be tried hands-on and filmmakers can meet with technical experts, researchers, game developers, programmers, production designers, students from a wide range of educations and other like-minded enthusiasts from institutions, organisations and businesses.
In total eight ViZARTS Labs will be organized. Participants at the Labs produce short, engaging "micro-productions" that can be experienced on the big screen or other platforms.
These productions will be shown at the two international ViZARTS Summits, which include international guest presentations, demos, workshops and "story-jams"
If you want to get updates and invitations for the ViZARTS Labs, sign up and stay tuned for more info.