From October 14th to October 20th, 2019, Portland won't just be the city of roses—it'll be the city of film. All for the love of film, our weeklong event is jam-packed with networking, workshops, guest speakers, film premieres, financing talks, director Q&As and more. There's a reason Portland is different. Come be a part of what MovieMaker Magazine calls, "one of the coolest film festivals in the world."
Past attendees and alumni of the film festival include Aisha Tyler, Mario Van Peebles, Joe Dante, Sam Hamm, Mark Boone Junior, Eli Roth, Justin Long, Haley Joel Osment, Abby Elliott, Chris Williams, Chuck Palahniuk, Jason Mamoa, Doug Benson, Sally Kirkland, Joshua McDermitt, Wendy Froud, Brian Froud, Toby Froud, Vanna White, Penny Lane, Chelsea Cain, Daniel Wilson, Chelsey Reist, Isaac Feder, James Franco, Lorenza Izzo, Matt Walsh, Susan Sarandon, Michael Tully, Ryan Murdock, Kelly Reichardt, Kris Kaczor, Bryan Storkel, Leah Warshawski, Daryl Hannah, Vivian Norris, Karney Hatch, Jon Matthews, Dana Nachman, Mitchell Jackson, John Jeffcoat, Shawn Telford, Leah Meyerhoff, Mark Raso, David Zellner, Bradley King and more.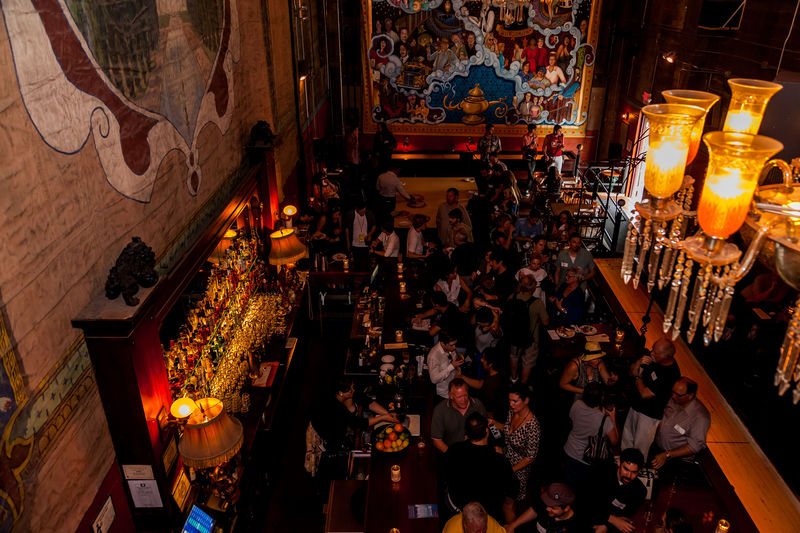 Jury Prizes
Best Narrative Feature 
Best Documentary Feature 
Best Narrative Short 
Best Documentary Short
If short-listed for a Jury Prize, additional preview copies of the film must be provided or authorized by the submitting party if requested by Portland Film Festival.
If you're interested in tickets or want to submit your own film, visit the official website.